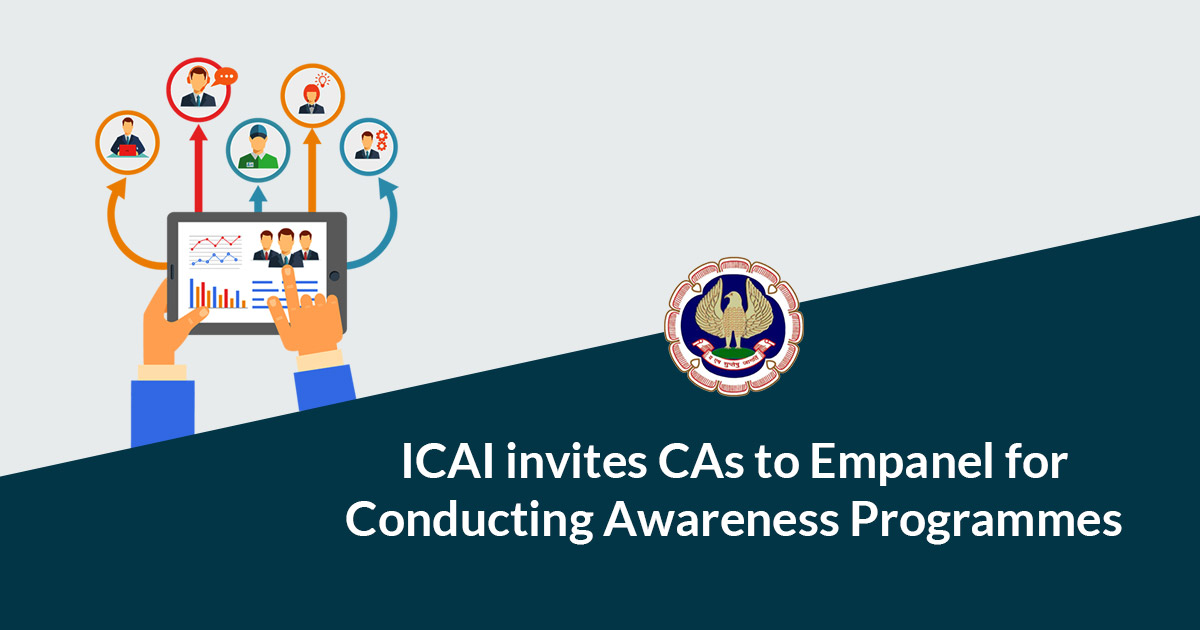 The Institute of Chartered Accountants of India (ICAI) has called the Chartered Accountants to Empanel as Resource individuals for implementing Investor Awareness Programmes.
The Institute of Chartered Accountants of India (ICAI) has appointed the nodal agency for building awareness via investor Awareness Programmes (IAPs) all over India through the investor education and Protection Fund Authority (IEPFA) of the Ministry of Corporate Affairs.
The major goal of the program is to enhance the ability of the investors to remember vast developments in the country that bears upon the corporate sector and capital market, educate the investors on their rights and obligations, and convince the investor aware of unfairness managing the mechanism and different agencies to be approached for redressal.
Read Also: CA Exams: Chose period of May 2021 Exam and Opted Out of Nov 2020
The investor Awareness programs are regularly initiated through ICAI via its Program Organising Units (POUs) and empanelled resource individuals so as to outreach every nook and in each part of the country which consists of small investors in the mofussil areas. The programs have been receiving overwhelming responses from the public at the comprehensive. 
For the year 2021-22 ICAI has invited the expression of interest for empanelment as Resource Persons (at https://forms.gle/CbjSJ84xCDf8kArh7) from members of ICAI and other experts who have the knowledge and talent of the capital market and public speaking skills to execute investor Awareness Programs. The institute gives back Rs 5000 per IAP which includes TA/DA honorarium, and other costs suffered for IAPs conducted in Northeast states in which the reimbursement of Rs 7000 per program.
The due date for furnishing up the previous form is 30th/04/2021.