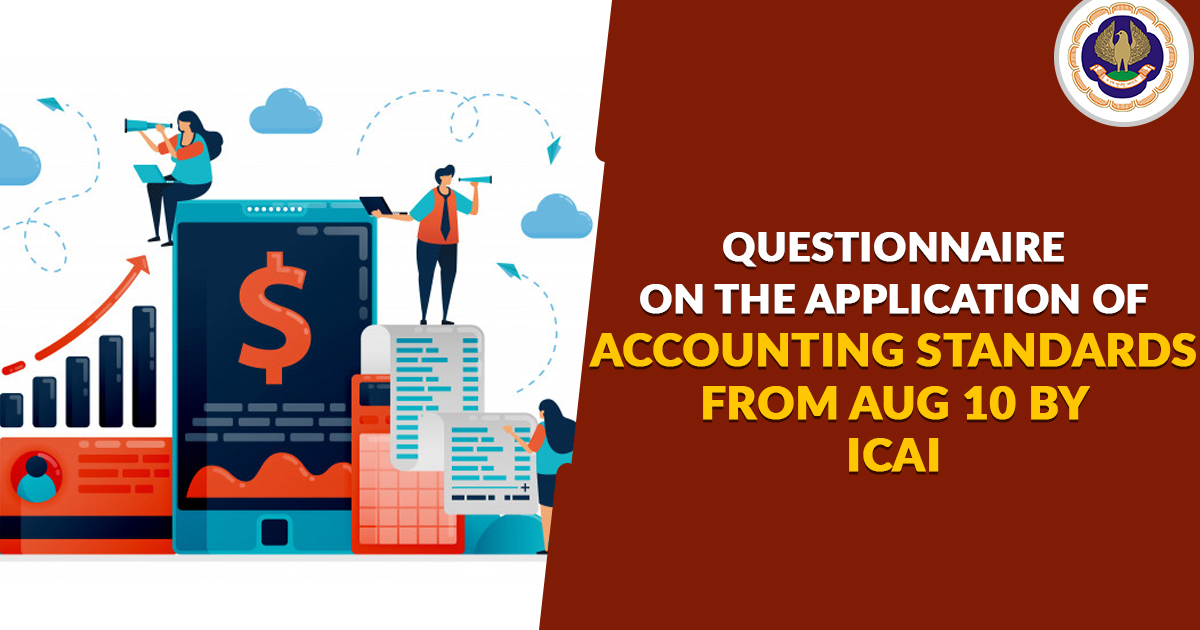 The Accounting Standard wing of the Institute of Chartered Accountants of India( ICAI ) will host a questionnaire survey from August 10, 2020, on the Application of Accounting Standards by Micro and Small Corporate entities. It will be hosted for two unstructured CPE Hours.
During the survey, The members of ICAI have to ensure compliance with the Accounting Standard while performing attest function enhancing credibility of Financial Statements of MSNCE and the simplicity and relevance of Accounting Standard to MSNCE considering their size and nature of business is a necessity.
The ASB, ICAI has also taken the important initiative to conduct a survey among "Practicing Chartered Accountants" with the focus on the following areas
READ ALSO : ICMAI Extended the last Date of CAT Examination Registration
To understand, know and identify
Views and experiences on the Accounting standard applications by MSNCE.
The areas of non-compliance with Accounting Standard.
Areas where some simplification is needed in AS.
Meanwhile, the Questionnaire will be focused on
Questions on the application of Accounting Standards by micro and small non-corporate organizations or business houses.
Share thoughts and experiences on the application of accounting standards in the context of clients that are micro and small non-corporate bodies
Interested person can submit their views on the Questionnaire here.
Official Announcements for ICAI : click here