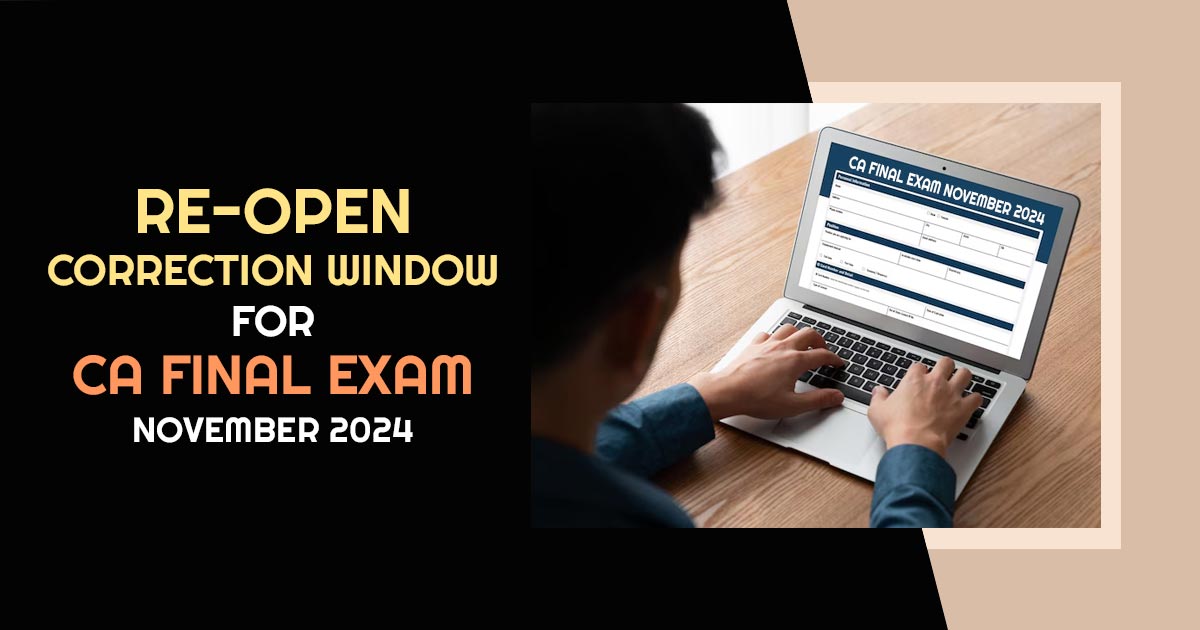 Keeping in mind the thought of coronavirus and to reduce the student's anxiety who are working harder, it has decided to reopen the application forms of CA exams November 2020 from 9th September 2020 (10 AM) to 11th September 2020 with late fees (
600/- or the US $ 10).
Moreover, the students who seek to change the centre of exam city, the medium of exam conducting from 1st November 2020 can be edited online at http://icaiexam.icai.org w.e.f. 7th September 2020 11 AM onwards to 13th September 2020. They may further note that there will be no further correction window.
Read Also : ICAI: MCS and Advanced IT Course Virtual Mode for students Appearing for 2021 Final Exam
Through the aforementioned re-opened window, the students who seek to fill the application form online have also provided the facility of correction window opened till 13th September 2020. hence, there shall no extension of the last date for doing the edit in the examination city, group, and medium before 13th September 2020.
The students are required to get alert for the updates on the website of the institute www.icai.org.
Read More official Announcements by ICAI Website : https://www.icai.org/post/re-opening-online-filling-ca-examinations-forms-nov20