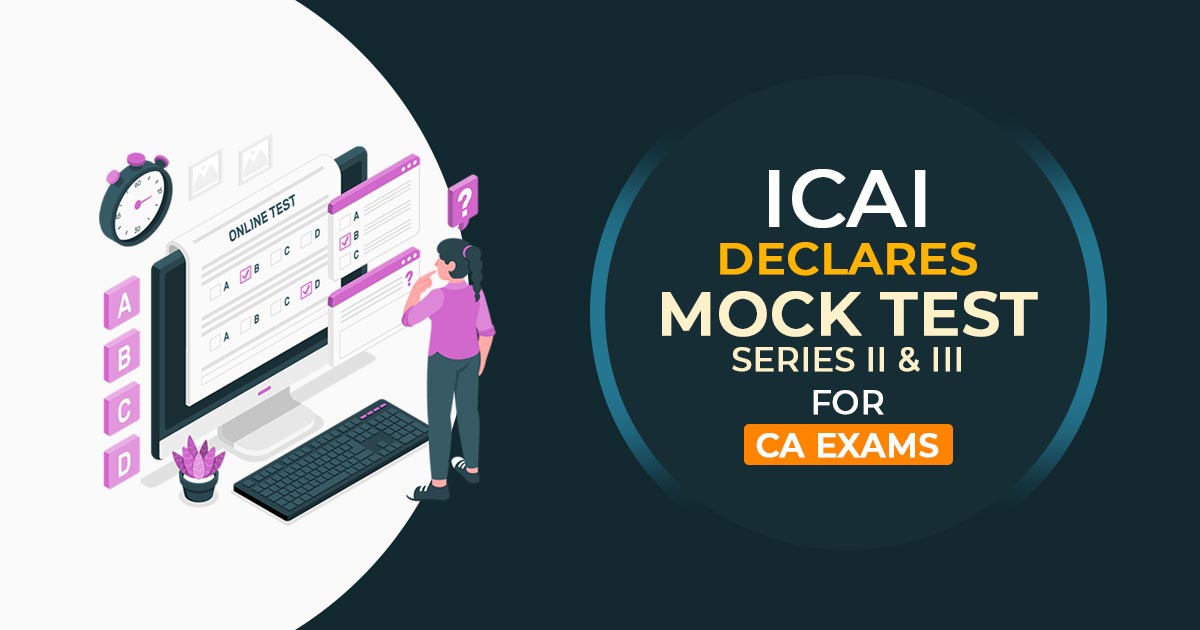 From April 22, 2021 Board of studies of the Institute of Chartered Accountants of India (ICAI) is starting Mock test papers series-II for students who appear in CA Foundation, IIPC, and intermediate Final Old & New May 2021 examination. all the schedule of these mock tests can be seen. The entire schedule of these mock tests is here. https://resource.cdn.icai.org/64465bos140421a.pdf
Towards the pandemic situation and lockdown in some particular places, the mock tests will be implemented in physical/virtual mode(s). The interested candidates in the physical mode of mock test papers might contact the corresponding branches in their area.
Read Also: ICAI CA Exams May 2021 Extends Cut-off of conversion from Revised Scheme
The question papers for every subject will be uploaded at BoS Knowledge Portal on www.icai.org as per the schedule by 1:30 PM every day in this duration.
The candidates are said to download and attempt these papers in the decided time limit assigned towards the papers. The answer key of the paper will get uploaded in 48 hours from the date and time of execution of the particular paper according to the decided schedule. The candidates can check out the answer keys and self assess their performance.
Read more official Announcement : Click here