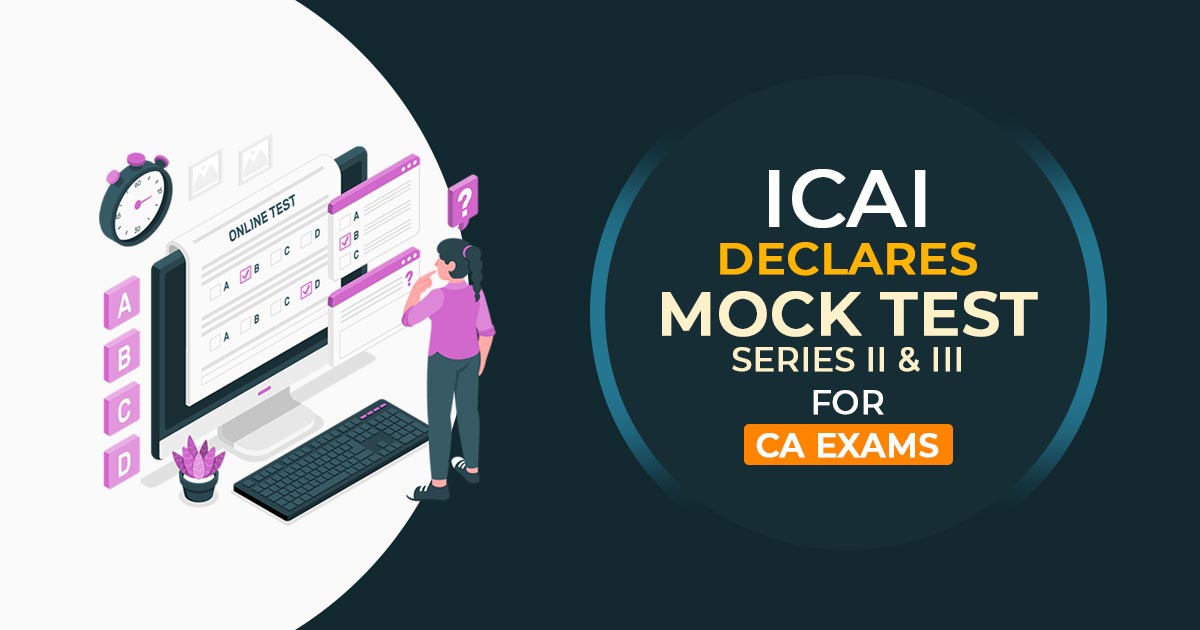 The Institute of Chartered Accountants of India (ICAI) has released Mock Test Papers Series-II for CA Foundation June 2023 Examinations.
The Board of Studies (Academic) is beginning Mock Test Papers Series – II on 22nd May 2023 for students of the CA Foundation course appearing in the June 2023 examinations.
In continuation of Mock Test Papers Series – I, Mock Test Papers Series – II will be conducted in physical/virtual mode(s). Students interested in physical mode may approach the respective branches in their area.
For downloading Question/Answer Papers for Self-assessment:
Login BoS Knowledge Portal
Login ICAI BOS Mobile App (download from Google and Apple Play Store)
Link for Physical registration at ICAI Branch/ Region in Student Activities Portal – tap Here
On BoS Knowledge Portal and ICAI BOS Mobile App, question papers for each subject shall get uploaded according to the specified schedule by 1:30 pm every day during this period. For downloading and attempting such papers in the specified time limit the students must use the BoS Knowledge Portal/ICAI BOS Mobile App. For such papers answer keys shall get uploaded in 48 hrs post to the related papers start date and time. Through the comparisons, the students are able to determine their performance by comparing their responses to the allotted answer keys. 
Read more official Announcements: Click here