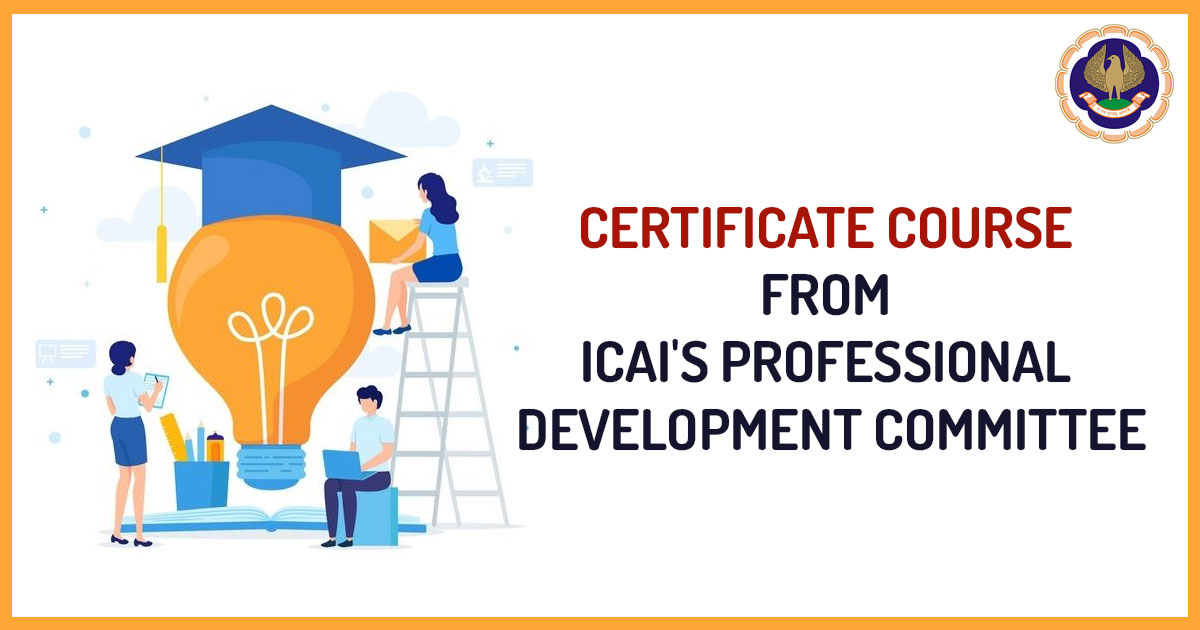 For the professional development of the members, the Professional Development Committee conducts Certificate Course on Co-operatives. Towards the present situation of information explosion, global linkages, quick responses, and quick redundancies of data, products, businesses, and services, it has become critical for members to keep up to date on the issues in the marketplace to capture fresh opportunities.
It is for those who want to build a career in this Co-operative sector indeed it is to increase the efficiency of the participants associated with the extensive knowledge of the Co-operative societies, banks, and others along with that enable them to maintain the speed with the changing environment.
1 paper of 100 marks each for three hours at the end of the course is in this scenario. 100% MCQs are there in the exam. A passing grade is given when the candidate receives 50% in the aggregate. The participant shall be informed about the online examination as and when the law for the specified examination shall be made by the digital learning hub. The same shall be 4 weeks in total with the 4th week scheduled for the instruction and the last one week reserved for the complete examination and online classes will be held every week on Saturday and Sunday from 10:00 AM to 02:00 PM with 15 minutes of break in between.
Want to Get a Website for Your CA & Accounting Firms

About the Course

The Professional Development Committee of the ICAI in order to promote good governance and
best practices in the Cooperative Sector. The Committee conducts Certificate courses on
Cooperatives to make the members competent in the field of Cooperatives. This Course is
conducted at various locations throughout the country.

Eligibility

The course is open for the members of the Institute of Chartered Accountants of India as well
as for the students who have cleared CA final examination.


Course Timing and Fees

Time- 10:00 am- 02:00 pm (Saturday and Sunday only)\
36 Hours i.e, 9 days (4 hours each day) (Generally on Saturday and Sunday).

Attendance

A candidate will have to attend 90% of classes, i.e., 8 days' classes, failing which, he/ she will
not be entitled to appear in the exams. 90% attendance in classes is mandatory for appearing
in the exams.


Professional Credit

The participants in this course will be given 30 CPE Hrs.


Evaluation Pattern

The evaluation will be done based on the MCQ examination – total marks 100. The duration of the
examination is 3 hours with 100 marks. The passing Aggregate is 50%.


Course Contents

Chapter 1- History and Overview of Co-operative Society
Chapter 2- Overview of Multi-State Co-operative Society
Chapter 3- Taxation of Co-operative Society
Chapter 4- Provisions related to Co-operative Society
Chapter 5- Auditing and legal Compliance related to Co-operative SocietyChapter 6- Overview of Co-operative Banking
Chapter 7- Accounting and Management of Co-operative Banks
Chapter 8- Co-operatives Dispute Resolution
Chapter 9- Governance and Financing of Co-operative Society


Course Fees

Rs. 4500/-plus 18% GST= Rs. 5310, per participant (for batch size of 50).


Registration

Registration will be on first-come-first serve basis.


Link for Online Form and Payment

https://learning.icai.org/committee/personality-development/co-op/

Read more official announcement for ICAI: https://resource.cdn.icai.org/70461pdc230522.pdf