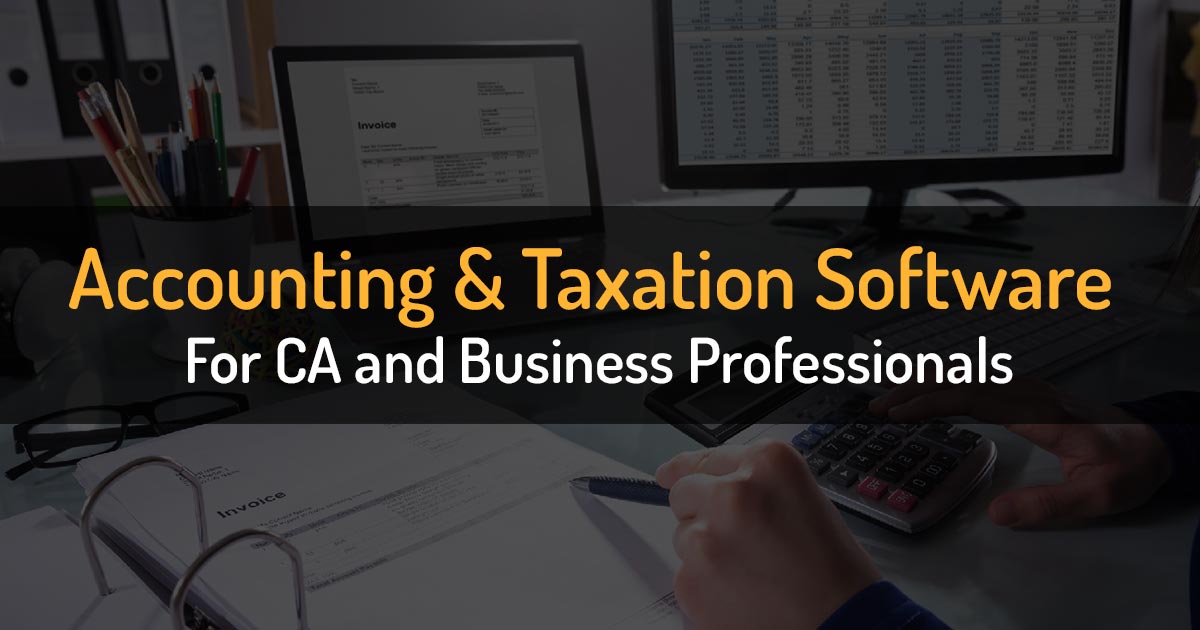 In India, there are many Chartered Accountants and Company Secretary professionals who want to keep their data in a proper way and format and without any error. So to keep everything in format, then one must throw out the trend of forms, calculator and pencils and must follow the new trend of following the process online.
While filing the tax, one must be very much careful as taxes are confusing because calculating the tax, managing it and making it error free is a cumbersome process. And to throw the confusion out of your mind the taxation software is the best way to file the taxes as per the compliance.
Each and every step for filing the tax is very important, so to lower the load of the CA and CS, we have selected some tax software that will help them in every way which includes Gen Genius, Gen GST, Gen CompLaw & Gen XBRL. SAG Infotech (Tax Solution Provider) provides this facility to ease the load of the Chartered Accountants and Company Secretary professionals.

Given Below is the Detailed Information About the Tax Software:
#1. Gen Genius – Unlimited Return Filing Software
Gen Genius is filing returns from Assessment Year 2001-2002 and is the best tax return filing software in India for tax professionals and guarantees the lowest price among others. The software can make the e-payment of the income and TDS from the software itself without visiting the income tax department website.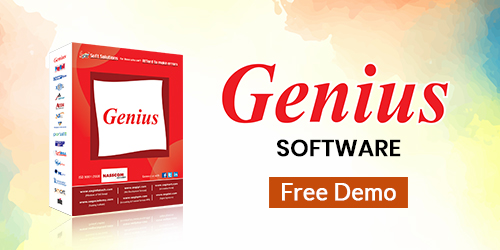 Benefits provided by Gen Genius to the Chartered Accountants and Company Secretary professionals is-
e-TDS return filing
ITR e-filing
CMA/EMI Preparation
Complete taxation e-filing software
Audit Report e-filing
Generate your filing bills
Prepare all type of reports
The Gen Genius has six modules which includes
GEN IT (Income Tax)
GEN CMA
GEN BAL (Balance Sheet)
GEN FORM MANAGER
GEN TDS (Tax Deducted at Source)
AIR/SFT
#2. Gen GST – Secured Billing, E-filing & E way Bill Software
Gen GST is designed and developed to give a complete GST solution in both Desktop and Online variants (OS independent) which is secured by JAVA language. One can download the Gen GST for free or can also use online GST SaaS service which works on the cloud platform which is accessible 24×7 for GST billing, e-filing and E way bill purpose.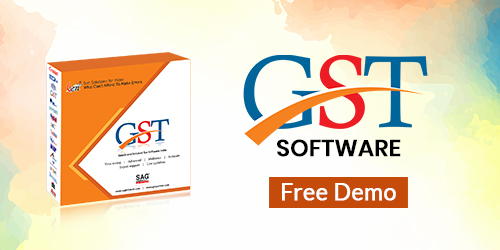 Benefits provided by Gen GST to the Company Secretary and Chartered Accountants professionals is-
Unlimited Client E-filing with DSC/EVC (GSTR 1, 3B, 4, 9, 9A, 9c etc.)
GST Software Available in Desktop & Online
Auto Error Detection & Error Summary
User-wise Rights, Return & Invoice Status
Generate Invoice for Regular & RCM (Reverse Charge Mechanism) Dealers
Easy to Generate GST E Way Bill
Single Click e-Payment of Taxes
Import Data Facility in Returns from Billing
Read Also: Benefits of Blogging for Accounting Firms and Corporate offering legal services
#3. Gen CompLaw – MCA/ ROC E-filing Software
Gen CompLaw is a complete MCA e-filing tool and is a proficient way to fulfil statutory compliances under Companies Act 2013.
Benefits of the Gen CompLaw is-
MCA nad LLP filing
XBRL filing
Fee Calculator
Statutory Registers
Bulk SMS and Bulk Emails
Summary report
Fixed Assets register
Notices agenda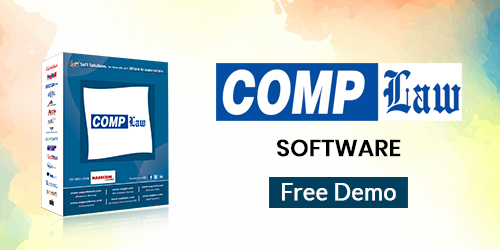 A. Gen CompLaw with XBRL
Gen CompLaw is the best and among the leading ROC filing software and provides the solutions of ROC e-Forms, Resolutions, XBRL, Registers, Minutes, and various MIS reports. The software gives a fast response and performs all the "XBRL" e-filing without any errors.
B. Gen CompLaw without XBRL
The CompLaw is also available without XBRL which has a wide range of scope and possibilities.
Different kinds of reports can be generated according to users wish:-
Company wise
Director wise
Shareholder wise
Chartered Accountants and Company Secretary wise
Subsidiary company wise
#4. Gen XBRL – Preparation & E-filling of Balance Sheet Software
For the Chartered Accountants and Company Secretaries professionals who are wasting time on preparation and e–filing of the balance sheet, profit & loss A/c then the Gen XBRL is the best tool for them as it does all the tasks easily.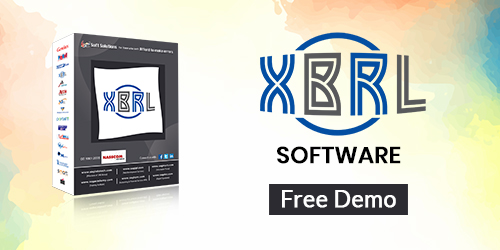 XBRL in MCA
The Ministry of Corporate Affairs, India decided that the certain class of companies must mandatorily file the Balance Sheets and Statement of Profit and Loss AS taxonomy and IND AS taxonomy respectively w.e.f Financial Year 2010-11 and Financial Year 2016-17 onwards by using XBRL Taxonomy.
Given below is the list of the classes of companies that have to file the Financial Statements (As per Taxonomy) in XBRL e-forms only w.e.f the Financial year 2010-2011 onwards:
All companies listed in India and their subdivisions, including overseas subdivisions.
All companies that paid the capital of Rs. 5 Crore and above or a Turnover of Rs 100 crore or above.
The Chartered Accountants and Company Secretary professionals working for MCA launched XBRL filing to generate XBRL document without any error and within the time period.
#5. Gen Payroll – HR & Employees Management Software
Gen Payroll Software is one most innovative & prominent HR management software that professionally & securely maintains the database of employees and update their records with up-to the minute information such as their personal details, salary details, attendance & leaves, investment details, salary certificates, etc. Gen Payroll Software automates all the tasks of HR manager and can be used online as well as offline on PC & Desktop.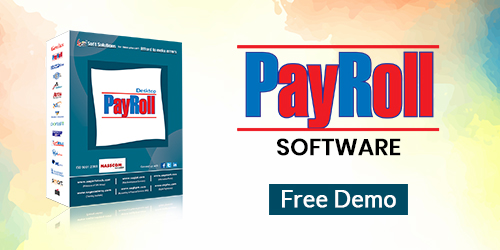 Gen Desktop Payroll Software
Gen Desktop Payroll Software is hi-tech yet user friendly HR payroll software that auto maintains & updates employees' attendance along with their personal & financial data. Gen Desktop Payroll Software also generates payslips and auto computes bonuses, overtime, allowances and deductions such as TDS, PF, P.T., E.S.I.C., LWF, etc
Features of Gen Desktop Payroll Software:
Payroll register maintenance
Payslips generation
Salaries & Perks calculation
Employees' record maintenance & updation
Tax & Deductions such as PF, E.S.I.C. computation
Gen Online Payroll software
Gen Payroll Online software is a Single-Click-HR solution and as SaaS (software as a service) has the same feature & reliability as desktop software. Gen Payroll Online is integrated with Gen Payroll desktop version and so permits an all-time and all-places access to employees' data & company's notices to the employees through the personal IDs given to everyone of them.
Features of Gen Online Payroll Software:
Digital intermediary between HR managers and employees.
Allows any time, any place login & access to data & announcements.
Let employees apply for leaves online
The download of important documents such as Form 16, payslips, etc.
Availability of Reimbursement bill or investment information
For all the chartered accountant and company secretaries professionals who wish to get their business in the digital arena then this is the best platform for you. which offers multiple design templates to the clients to choose from making it a suitable portfolio for website development. The clients will handled by an expert team of executives catering all the needs for promotion, updation, website optimization etc.
There is only one place to get your online presence registered i.e. CA Portal. Get your website today at exciting offers.