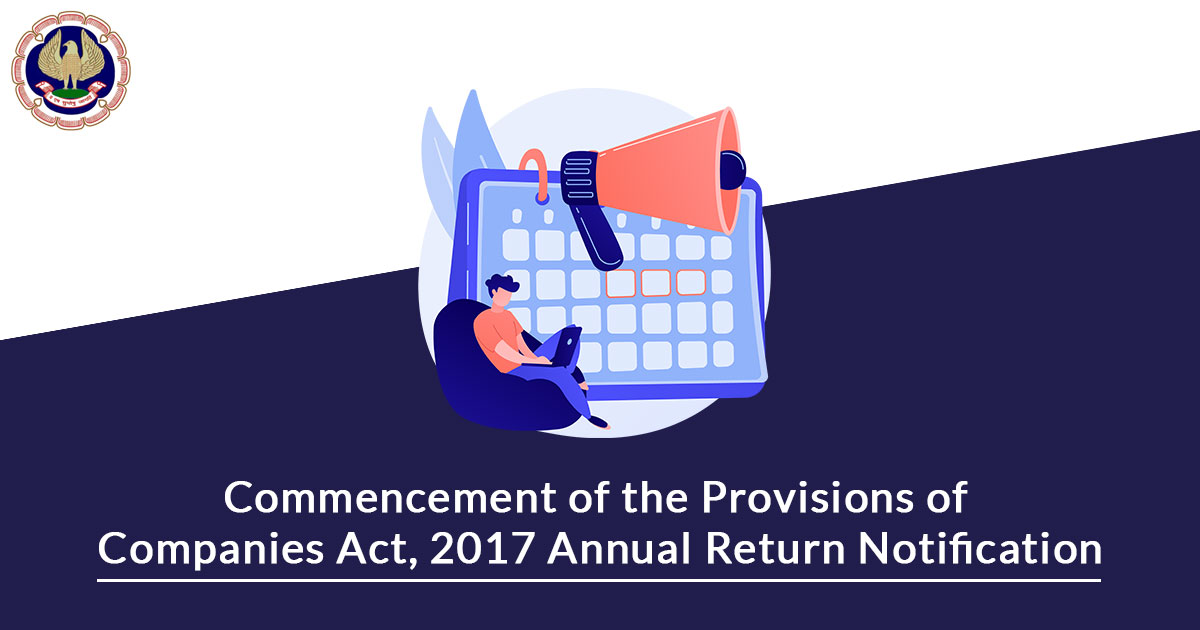 It is to be notified that the union government has mentioned the procurement of clause (i) of section 23 in the Companies (revised) Act, 2017 which will be imposed from. 05th March 2021 that is the provisions of section 92(1) of the Companies Act, 2013.
As per the date 2/03/2021, the mentioned credentials are being understood on the close of the fiscal year will not be needed to be filed in the yearly return:
1. "Its indebtedness"
2. "Showing their names, addresses, the origin of the countries, enrollment, and percent of shareholding kept through them" with regard to the shares kept through or upon the grounds of the Foreign Institutional Investors.
Moreover, it has been shown that the union government might prescribe a shortened form of the yearly return for "one person company, small company and all these other classes or classes of the firm as might be conducted.
The union government has cut down the form of yearly return for "One Person Company, small company.
Notification is available at the link- http://mca.gov.in/Ministry/pdf/CommencementNotification_05032021.pdf
Read more official announcement : Click here