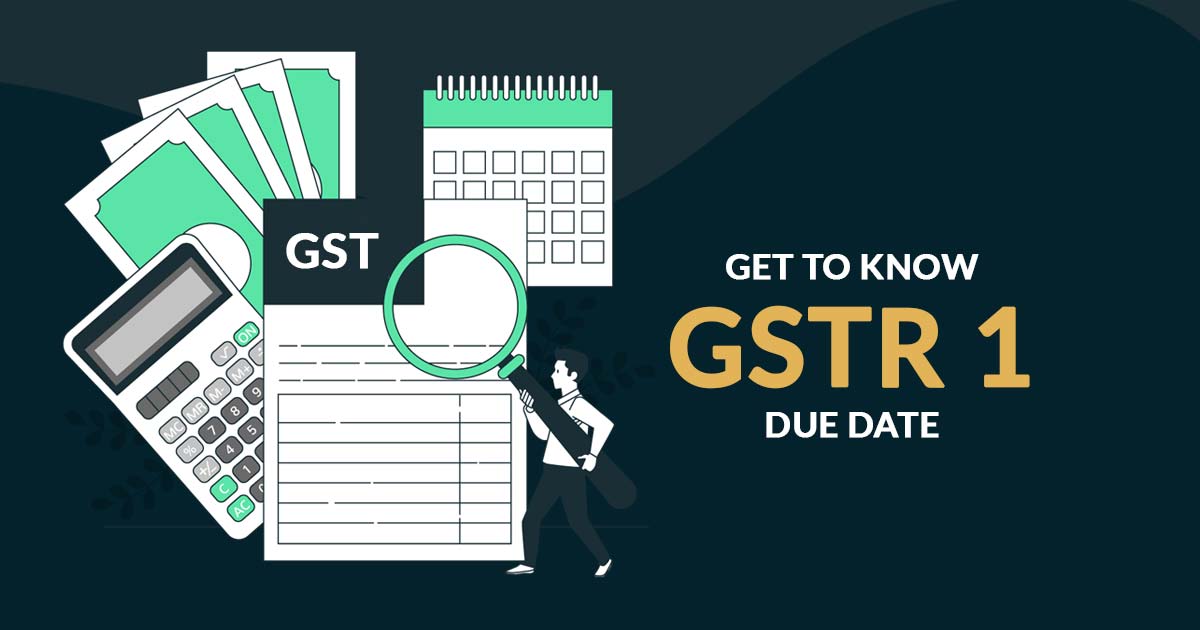 The GSTR 1 form filing is a mandatory return form under GST.
Registered taxpayers with an annual turnover exceeding 1.5 crores need to file the GSTR 1 return on every 11th of next month (July 2018 to June 2019). Taxpayers need to furnish complete details of their outward supplies in the GSTR 1 form.
As per the latest update from the 39th GST council meeting, GSTR 1 form filing is now relaxed for the taxpayers who could not opt the composition scheme under the notification No. 2/2019-Central Tax (Rate) dated 07.03.2019 for the FY 2019 -20. Also, the council has extended the old filing system until September 2020 for the GSTR 1 taxpayers. official press release
As per the official statement, "In order to nudge taxpayers to timely file their statement of outward supplies, the imposition of restrictions on availing of the input tax credit by the recipients in cases where details of outward supplies are not furnished by the suppliers in the statement under section 37 of the CGST Act, 2017."
As per many tax experts, this move will bring all the taxpayers into a necessary to file GSTR 1 form so that the government can make the entire filing process clearly.
Taxpayers Who Need Not File the GSTR 1
All registered taxpayers with an annual turnover greater than 1.5 crores must mandatory file GSTR-1. However, there are a few taxpayers who are not liable to do so.
These taxpayers include Composition Dealers, Non-resident Taxable Person, Input Service Distributors, Taxpayers liable to deduct TDS, Taxpayers liable to collect TCS, Suppliers of OIDAR (Online Information and Database Access or Retrieval), Compounding taxable person.

GSTR 1 Due Dates Turnover up to INR 1.5 Crore
Period (Quarterly)
Due Dates
July – September 2021
13th October 2021
April 2021 To June 2021
13th July, 2021
January, 2021 to March, 2021
13th April, 2021
October, 2020 to December, 2020
13th January, 2021
July – September 2020
31st October 2020
April – June 2020
3rd August 2020
January – March 2020
17th July 2020
October – December 2019
31st January 2020
July – September 2019
31st October 2019
April – June 2019
31st July 2019
January – March 2019
30th April 2019
GSTR 1 Due Dates Turnover More Than INR 1.5 Crore
| Period (Monthly) | Due Dates |
| --- | --- |
| September 2021 | 13th October 2021 |
| August 2021 | 11th September 2021 |
| July 2021 | 11th August 2021 |
| June 2021 | 11th July 2021 |
| May 2021 | 26th June 2021 (Extended) |"IFF for the month of May 2021 by 15 days" Read more |
| April 2021 | 11th May 2021 |
| March2021 | 11th April 2021 |
| February 2021 | 11th March 2021 |
| January 2021 | 11th February 2021 |
| December 2020 | 11th January 2021 |
| November 2020 | 11th December 2020 |
| October 2020 | 11th November 2020 |
| September 2020 | 11th October 2020 |
| August 2020 | 11th September 2020 |
| July 2020 | 11th August 2020 |
| June 2020 | 5th August 2020 |
| May 2020 | 28th July 2020 |
| April 2020 | 24th July 2020 |
IFF Quarterly Filing (QRMP Scheme) Due Date of GSTR 1
| | |
| --- | --- |
| Period (Quarterly) | Last Dates |
| August 2021 | 13th September |
| July 2021 | 13th August |
| June 2021 | 13th July |
| May 2021 | 13th June | "Extension of the due date of filing GSTR-1/ IFF for the month of May 2021 by 15 days." Read Press Release Form IFF (optional), Normal Taxpayers under QRMP Scheme – 28.06.2021 |
| April 2021 | 28th May | "Seeks to extend the due date of furnishing FORM GSTR-1 for April 2021" Read Notification |
GST Council in its 43rd meeting : PRESS RELEASE
Latest Note :
"Extension the time limit for furnishing the details of outward supplies in GSTR 1 (for more than 1.5 crore turnover) " | Read Notification
"Seeks to provide relief by waiver of late fee for delay in furnishing outward statement in FORM GSTR-1 for tax periods for months from March, 2020 to June, 2020 for monthly filers and for quarters from January, 2020 to June, 2020 for quarterly filers". Read Notification
"Seeks to prescribe the due date for furnishing FORM GSTR-1 by such class of registered persons having aggregate turnover of more than 1.5 crore rupees in the preceding financial year or the current financial year, for each of the months from April,2020 to September, 2020". Read Notification
"Seeks to extend due date for furnishing FORM GSTR-1 for registered persons whose principal place of business is in the erstwhile State of Jammu and Kashmir, by such class of registered persons having aggregate turnover of more than 1.5 crore rupees in the preceding financial year or current financial year, for each of the months from July, 2019 to September, 2019 till 24th March, 2020". Read Notification
"Seeks to extend due date for furnishing FORM GSTR-1 for registered persons whose principal place of business is in the erstwhile State of Jammu and Kashmir, and having aggregate turnover of more than 1.5 crore rupees in the preceding financial year or current financial year, for the month of October, 2019 and November, 2019 to February till 24th March, 2020." Read Notification
"Seeks to waive off the requirement for furnishing FORM GSTR-1 for 2019-20 for taxpayers who could not opt for availing the option of special composition scheme under notification No. 2/2019-Central Tax (Rate)". Read Notification
"39th GST Council Meeting – "The requirement of furnishing FORM GSTR-1 for 2019-20 to be waived for taxpayers who could not opt for availing the option of special composition scheme under notification No. 2/2019-Central Tax (Rate) dated 07.03.2019 by filing FORM CMP-02. Extension of due dates for FORM GSTR-1 for the month of July 2019 to January 2020 till 24th March 2020 for registered persons having principal place of business in the Union territory of Ladakh." "Read Official Press Release
"The due date of the GSTR 1 form extended till 31st December 2019 for notified districts of Assam, Manipur or Tripura for registered persons." Read Notification
38th GST Council Meeting Important Update: "A taxpayer who has not filed GSTR 1 since July 2017 to November 2019 will not be penalized if they file GSTR 1 by 17th January 2020 (Read Notification). E-way bill for taxpayers who have not filed their FORM GSTR-1 for two tax periods shall be blocked." Read Press Release & Notification
"Seeks to extend the due date till 20th December 2019 for furnishing of return in FORM GSTR-1 for registered persons in Jammu and Kashmir having aggregate turnover more than 1.5 crore rupees for the month of October 2019." Read Notification
"Seeks to extend the due date for furnishing of return in FORM GSTR-1 for registered persons in Jammu and Kashmir having aggregate turnover more than 1.5 crore rupees for the months of July 2019 to September 2019 till 20th December 2019". Read Notification
"The late fee shall be completely waived in case of GSTR-1 for the time period of months/quarters July 2017 to September 2018, which are furnished after 22nd December 2018 but on or before 31st March 2019"
"All the newly migrated taxpayers, a due date extended for furnishing GSTR-1 for the time period of quarterly July 2017 to December 2018 respectively till 31st March 2019"
"The filing of GSTR-2 and GSTR-3 has been suspended by the Committee of Officers, which will resume after 30th June 2018. The detailed schedule shall be updated accordingly. The further months of filing for GSTR-1 and GSTR 3B are also decided to be filed till for 6 more months as announced by the GST council meeting."