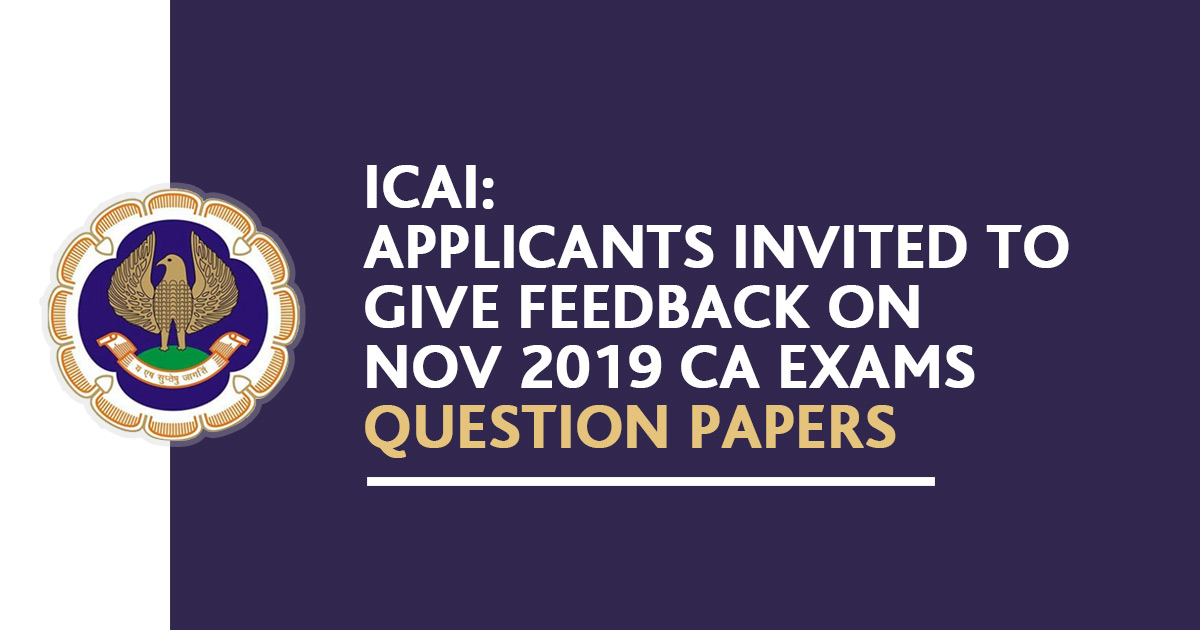 Directed by the Institute of Chartered Accountants of India (ICAI) the aspirants preparing for the Chartered Accountant examination now have the allowance to give their genuine feedbacks on the question papers of CA Exams (to be held in November 2019) launched by the institute.
Further to this, ICAI has made it even very clear that the feedback from students who have provided their complete details like Name, Registration Number, Roll Number, email and mobile number will be taken into consideration by the concerned department of ICAI.
Read Also : Golden chance for CA Freshers as ICAI Offering Staggering 36 Lakhs Package
ICAI has given the chance to the associated candidates to bring into limelight their observations or issues related to the question papers of CA examinations. Students can do so by either shooting a mail at examfeedback@icai.in or by writing a letter and posting it via speed post to the address:
The Additional Secretary (Exams)
The Institute of Chartered Accountants of India
ICAI Bhawan
Indraprastha Marg
New Delhi 110 002.
Feedback should reach the desks of the examination department latest by 25 November 2019.