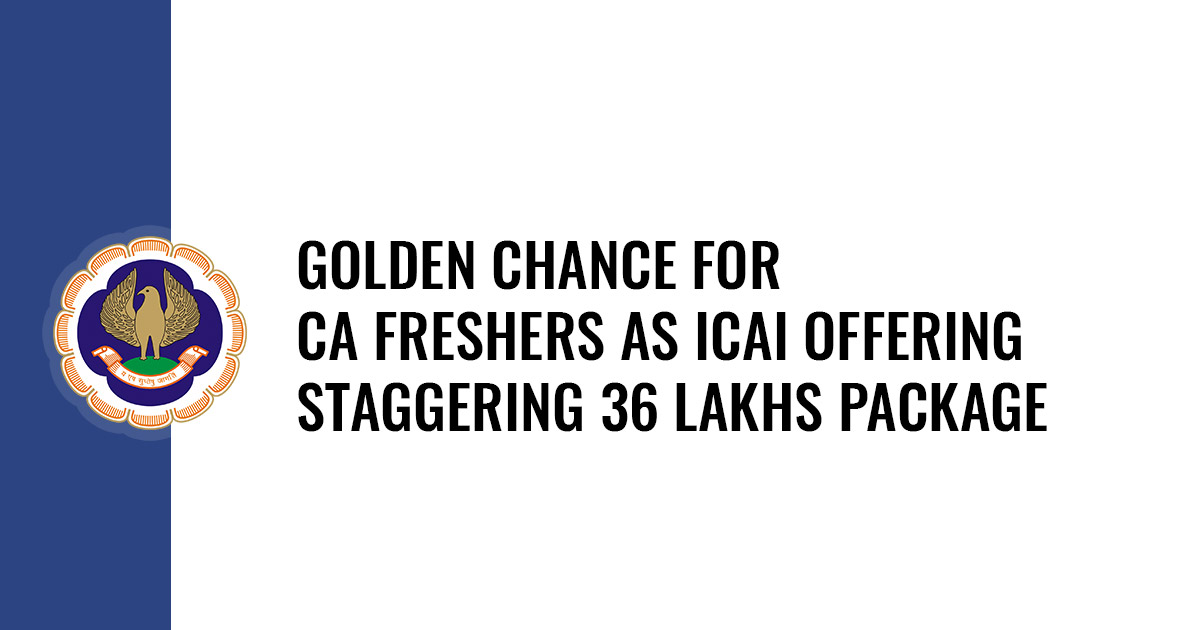 A newly qualified Chartered Accountant has managed to grab the excellent package of Rs. 36 Lakhs per year. He was recruited via the Campus Placement program conducted under the surveillance of the Institute of Chartered Accountant of India (ICAI). Held twice in a year, the program is a booster for upcoming CAs to start a career on much desirable salary packages.
The 50th Campus Placement Program initiated by ICAI is being conducted with a full force on the grounds of cities like Ahmedabad, Bangalore, Jaipur, Chennai, Pune, New Delhi, Hyderabad and Kolkata from Sept to Oct 2019. This is the institute's effort to bridge the gap between newly qualified Chartered Accountants and the league of recruiters searching for ambitious and potent CAs.
Read Also : Appellate Authority Charges INR 50k penalty on ICAI
The campus placement program has managed to extend more than 1900 jobs in and outside India for potent Chartered Accountants with the salary of maximum Rs. 22 Lakhs for the domestic recruitment and a maximum of 36 Lakhs for CA posting overseas. Apart from this, other 9 smaller centres (from 22 October to 25 October 2019) have witnessed 2160 candidates appearing for interviews in the program.