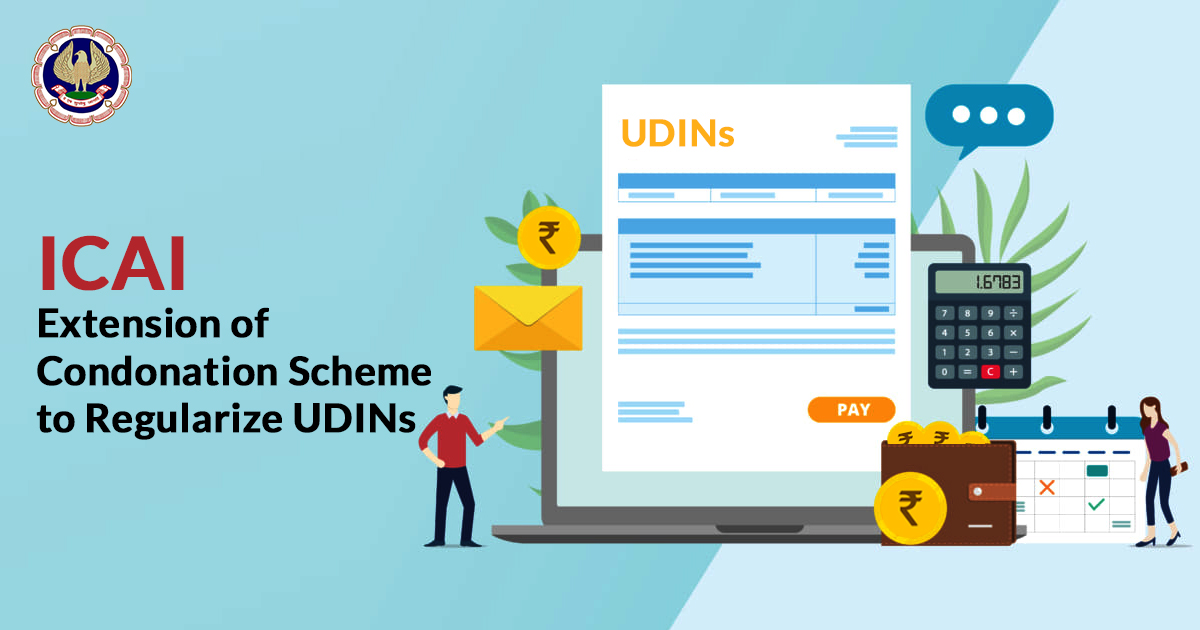 It is directed through the Central Board of Direct Taxes (CBDT) that UDINs have not been updated through the e-filing portal for nearly 2.68 lakh IT forms uploaded via the Chartered Accountants upon their taxpayers that will result in invalidation of these IT forms. The members are now obliged to update the UDINs on the portal shortly. 
It is indeed provided to understand that owing to various causes, generation of UDINs for the credentials signed while 1st Feb 2019 to 31st January 2021 can not be implemented through the members up to 28/02/2021.
As per that to decrease the probable hardships which will be faced through the assessee because of non-compliance owing to this invalidation, the condonation policy to regularise UDINs given through ICAI vide its announcement dated 31st January 2021 which ended on 28th February 2021 has now been prolonged tp 31/03/2021.
Besides that, the forgotten UDINs from 1st February 2019 to 10th March 2021 can now be produced up to 31st March 2021 and this is in addition to the condonation policy that has been said in the before time. 
But it might be notified that towards all the credentials which have been signed-in between 11/03/2021 onwards, the real guidance for the production of UDIN that is in 15 days of the signing of the credentials will be entitled. 
Read official announcement by ICAI : Click here