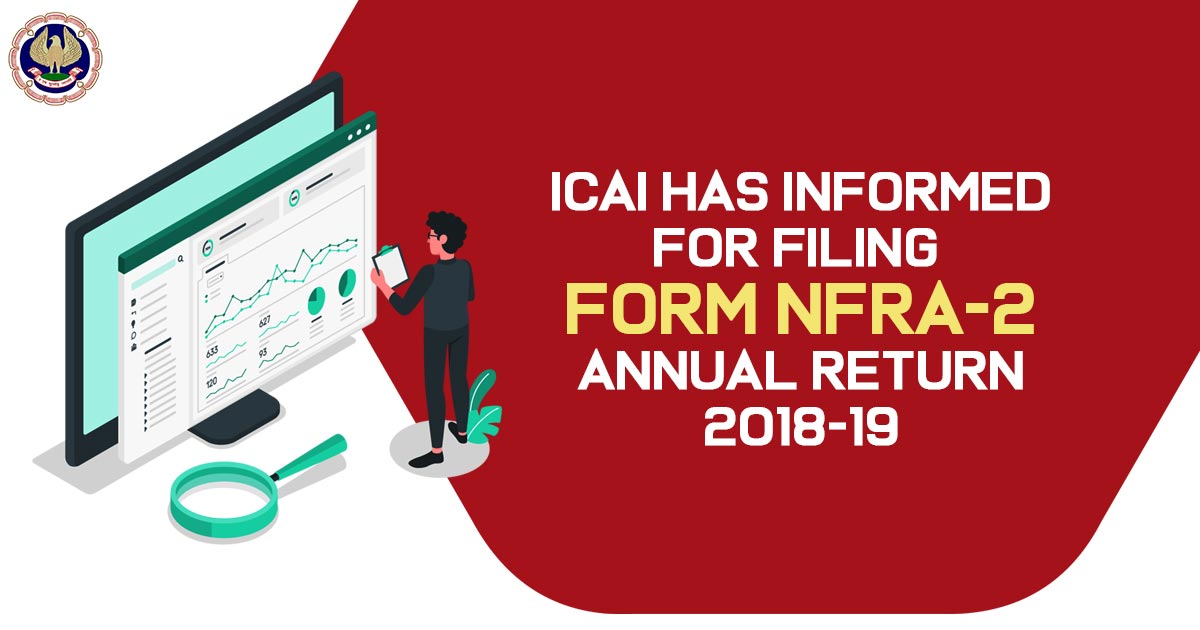 Form NFRA-2 Annual Return for reporting period 2018-2019 Filing Mandatory
The ICAI recently suggested to form file NFRA-2 annual return for the period of reporting i.e. 2018-2019 ending year 31st march 2020 should be done on an urgent basis if the assesses still haven't filed it.
Going by rule 5 of NFRA rule 2018, the prescription says that the class of company auditors mentioned in rule 3(1) are necessitated to file the annual return with NFRA in the given form (NFRA-2) before the 30th November each year.
Read Also: ICAI Declares Setting up of Division of EICASA Brahmapur
Currently, there is an extension till 4th September for the reporting period FY 2018-19. In this concern there has been an announcement which was given on the 7th may 2021, and also there has been mail in this regard to the practising members giving them instructions to file the form NFRA-2 for the financial year 2018-19, and for the financial year 2019-20.
However, the NFRA has reported that the 1011 auditors and audit forms are still away from filing the NFRA-2 for the reporting period of 2018-19. This complete list can also be accessed on https://nfra.gov.in/sites/default/files/NFRA2_AuditFirm_Default_1011.pdf.
So, the members should keep in mind the suggestion to file the NFRA-2 for the 2018-19 reporting period which end at the date 31st march 2020 in urgency. If in case the members misses the filing, the penalty may be applicable.
Read more official announcements by ICAI: Click here