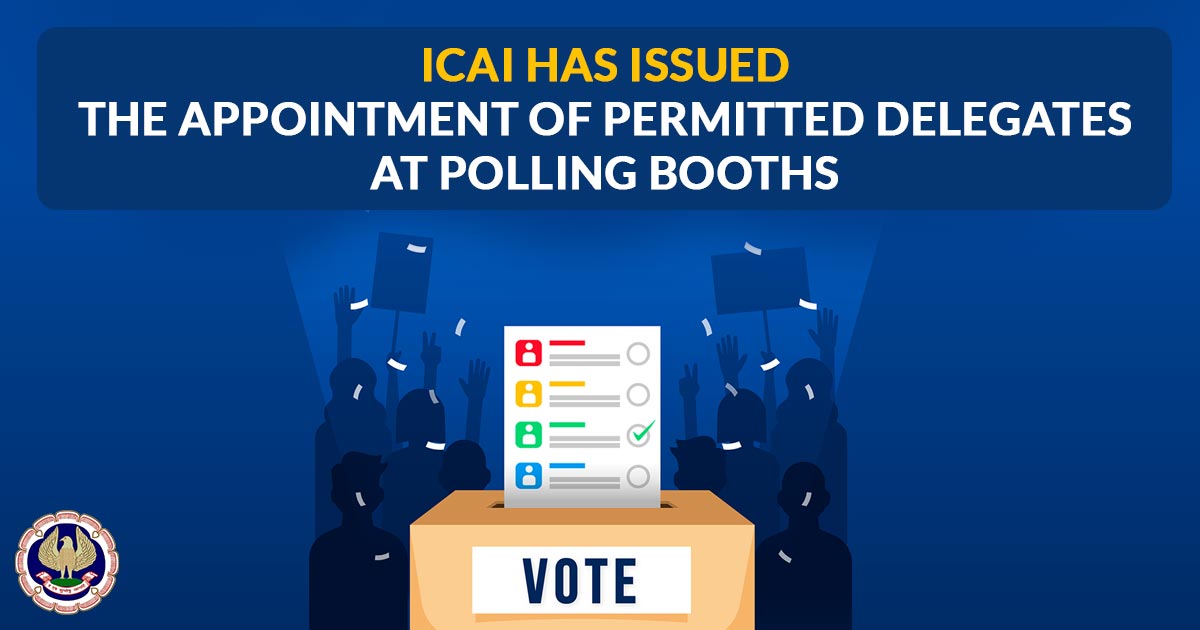 The Institute of Chartered Accountants of India (ICAI) has published the Appointment of permitted delegates at Polling Booths.
Under rule 26 of Chartered Accountants (Election to the Council) Rules, 2006 on the pooling booths the candidates are subjected to be present in their constituency consists of these polling booths over the constituency in which the members of his region has been allowed to vote towards the sub-rule (2) of Rule 6. Moreover, the candidate is indeed eligible to hire the 2 members of the institute for the purpose of being the permitted representative for every polling booth. But only these delegates are subjected to be present during that period on the grounds of the specific polling booth. 
Read Also: Advisory with Regard to Compliance with the Website Guidelines of the ICAI
"The appointment of an authorized representative is valid only if a letter of authority to such a representative has been issued by the candidate and the same is required to be produced before the Polling Officer. The letter of authority should include the full name, the membership number and the address of the authorized representative, as well as the number of polling booths at which he is authorized to be present,"
The format towards the appointment of the entitled representative shall indeed be downloaded via the website of the institute beneath the "ELECTION – 2021".