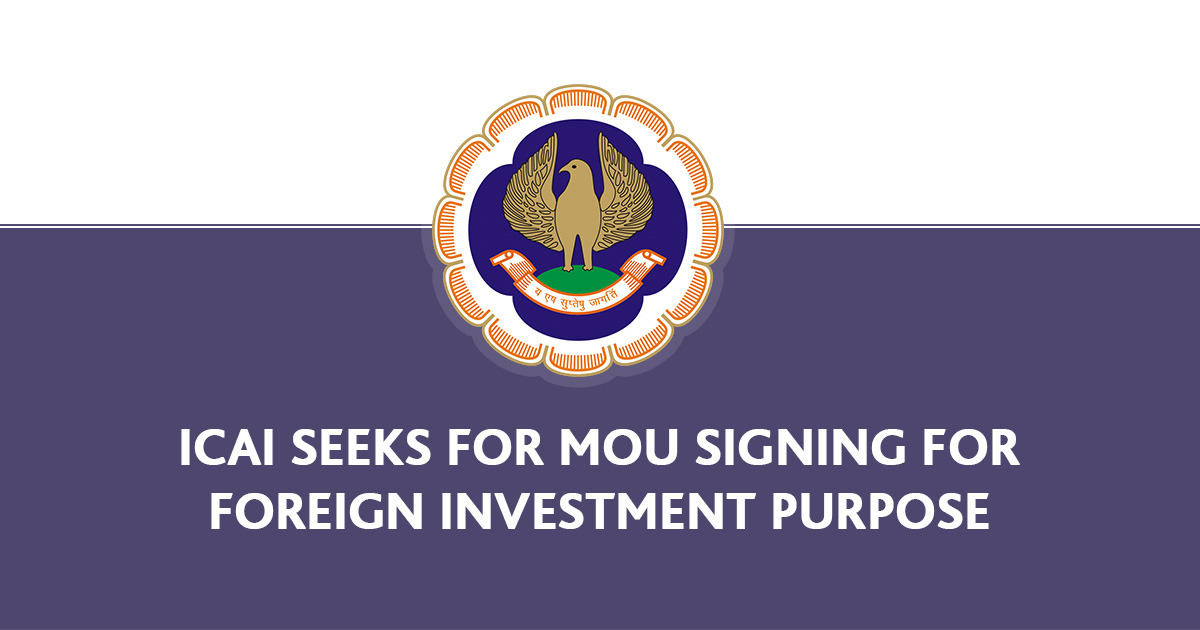 ICAI (Institute of Chartered Accountants of India) recently knocked the doors of Ministry of Commerce and Industry in order to make it sign the MoU with the INVEST INDIA.
The agenda is to streamline the chartered accountant's services and services of the firms to be eligible and open for any foreign investors.
INVEST INDIA, a national investment promotion and facilitation agency is a medium from where the ICAI would require MC&I (Ministry of Commerce and Industry) to sign a MoU.
The signing of MoU will further strengthen the foreign investment bridge for the Indian chartered accountant counterparts as well as for the firms.
The ICAI chief mentioned in the statement that, "During the meeting, Additional Secretary also offered to introduce ICAI to be part of STUDY INDIA initiative whereby enrolled students are encouraged to enroll in the Indian courses, which will facilitate in making our global outreach all the more effective. We are looking forward to taking up the aforementioned matters on priority,"
As soon as the MoU gets signed off, there are probabilities fo manyfold opportunities for the chartered accountant based in India from the foreign clients.