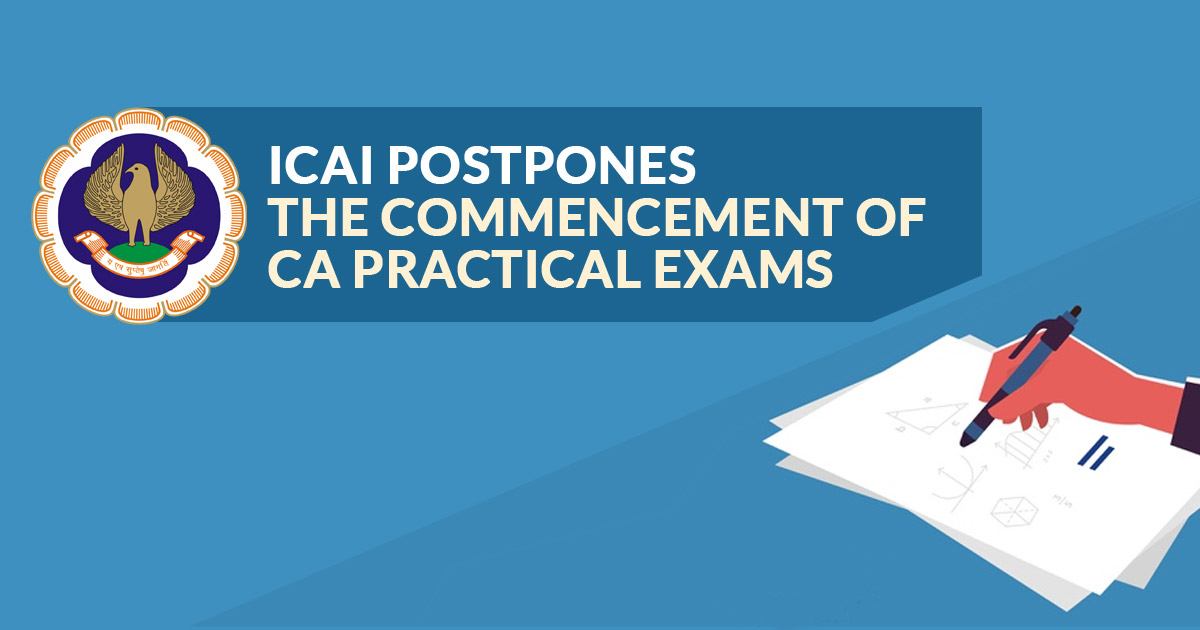 Institute of Chartered Accountants of India (ICAI) via a formal notice declares that the Practical Training will be postponed due to the corona crises in India. The notice can be seen on the official website of ICAI. Paying heed to the prevailing situation in India, ICAI has concluded to extend the dates for starting the practical exams till 31 May 2020 (as the situation allows).
The exams were supposed to be given by the students appearing for the main final exams in November 2022. The practicals were earlier scheduled for April 2020. https://icai.org/new_post.html?post_id=16421&c_id=240
Notice on the ICAI's official page says that the practical tests scheduled for April 2020 are postponed due to the prevailing COVID-19 crises in India and the nationwide lockdown announced as a measure to fight against the disease.
Read Also : Financial Reporting Guidelines by ICAI Amid Coronavirus
The institute hereby recommends the students to appear for the Practical Exams that are to be held in May 2020. Students thereafter will be allowed to appear for the Final Examination to be held in November 2022 respectively. 
Not only the practical exams but ICAI has even postponed CA May month exams. The official notice broadcasted by the institute via its official website at the time of postponing the CA May Exams said that the same will be held from June 19 to July 4, 2020.