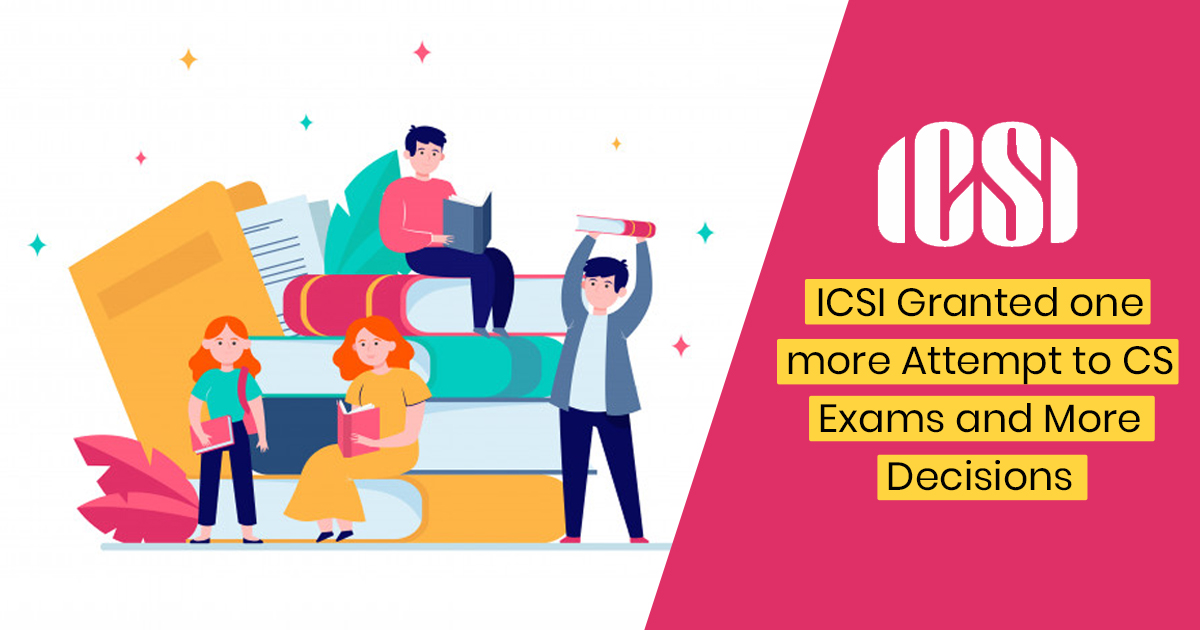 On Saturday 18th July, The Institute of Company Secretaries of India (ICSI) notified all the important decisions the council made in meetings which were conducted on 29th June and 13th July 2020.
The first one and most important one was to grant one more attempt to the CS Executive and professional program for the old syllabus of 2012 students during the December exam session of this year.
The ICSI Council also decided to provide benefits to the differently abled (Physically Challenged/ Disabled) Category students who are appearing in the CS Executive Entrance Test (CSEET). The council is also ready for organizing a no-cost online crash course for all the students who are enrolled for the June 2020 examination session.
Along with it, the council is also ready to recommend the proposal to extend the period for compulsory switchover of training for another six months period to the MCA for consideration and approval. It also provides relaxation to the members to complete the shortfall in the PCH, and now the due date is September 30, 2020.
READ ALSO : CS Exams for June 2020 to be Merged with December 2020 Session
Along with it the council also approved the ICSI (UDIN Guidelines) 2019, and ICSI (Specialised and Advanced Courses and Examination) Guidelines, 2020. Some amendments had been made in ICSI (UDIN Guidelines) 2019 before approval.
The proposal to launch the Courses on Arbitration such as Corporate Social Responsibilities (CSR), Internal Audit, and Labour Laws has also been approved along with Certificate Courses like Certificate Course on Cyber Security; Certificate Course on POSH; Certificate Course on RERA; Certificate Course on MSME; Certificate Course on Forensic Audit; Certificate Course in International Taxation; Certificate Course on FEMA; Certificate Course on GST; Certificate Course on Independent Director; Certificate Course in International Trade; and Certificate Course on Start-up.

---
The Council also decided to represent the proposal in front of the Ministry of Corporate Affairs for organizing a 15-day E-EDP prior to the 15-day classroom EDP and providing one-time opportunity for the students to go through a 15-day classroom EDP within six months of starting their training of 21 months under The Company Secretaries (Amendment) Regulations, 2020, for consideration and approval.