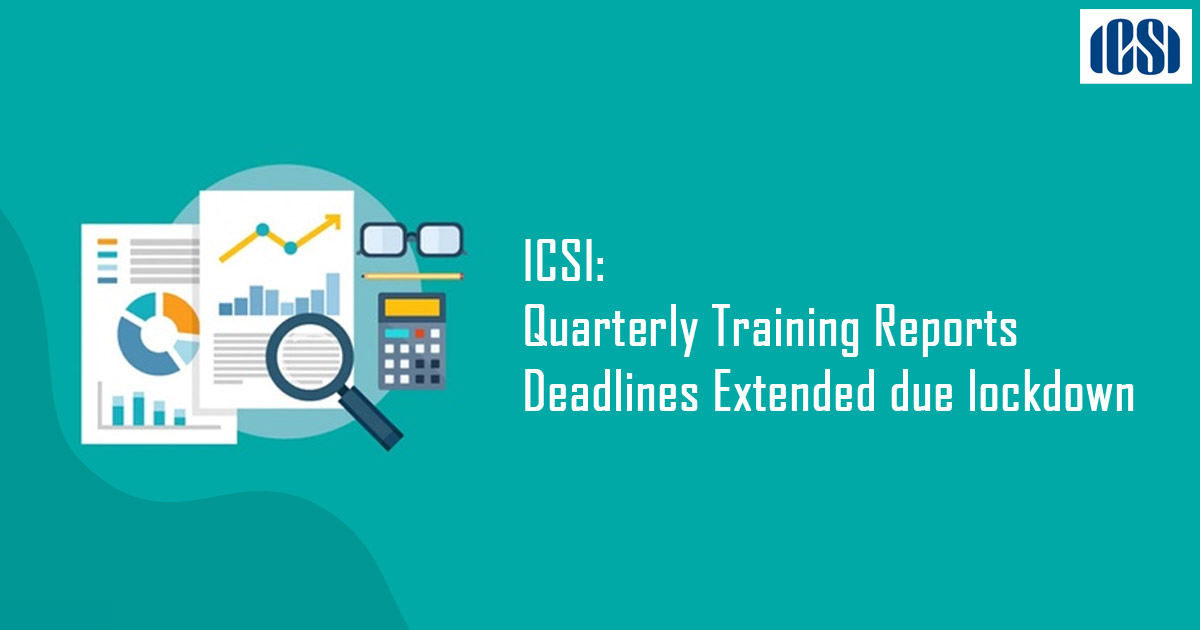 Nationwide lockdown announced to stop the spread of COVID-19 has resulted in many provisional changes in compliance norms like the due dates for many legal/tax/institutional compliances have been extended.
One of which is the notification issued by the Institute of Companies Secretaries of India (ICSI) stating the extension in the deadlines for submitting Quarterly Training Reports. 
Read Also : COVID-19 – Changes introduced by ICSI in Secretarial Standards (SS-1 & SS-2)
Due dates for submitting the first quarterly progress report with ICSI (January to March 2020) for the trainees taking practical training under companies or practicing CS is 30 June 2020.
All the reports shall be submitted online by the respective trainers on the ICSI stimulate portal last by 30 June 2020.
For the trainees whose practical training is complete within the lockdown span, the respective trainer has to submit the quarterly training report before 30 June 2020. For submitting the reports, trainers are requested to visit the online portal https://stimulate.icsi.edu, and log in with the valid ID and password granted to them by the ICSI.
Read More official PDF for quarterly training report of trainees due to lock down on account of COVID 19 .