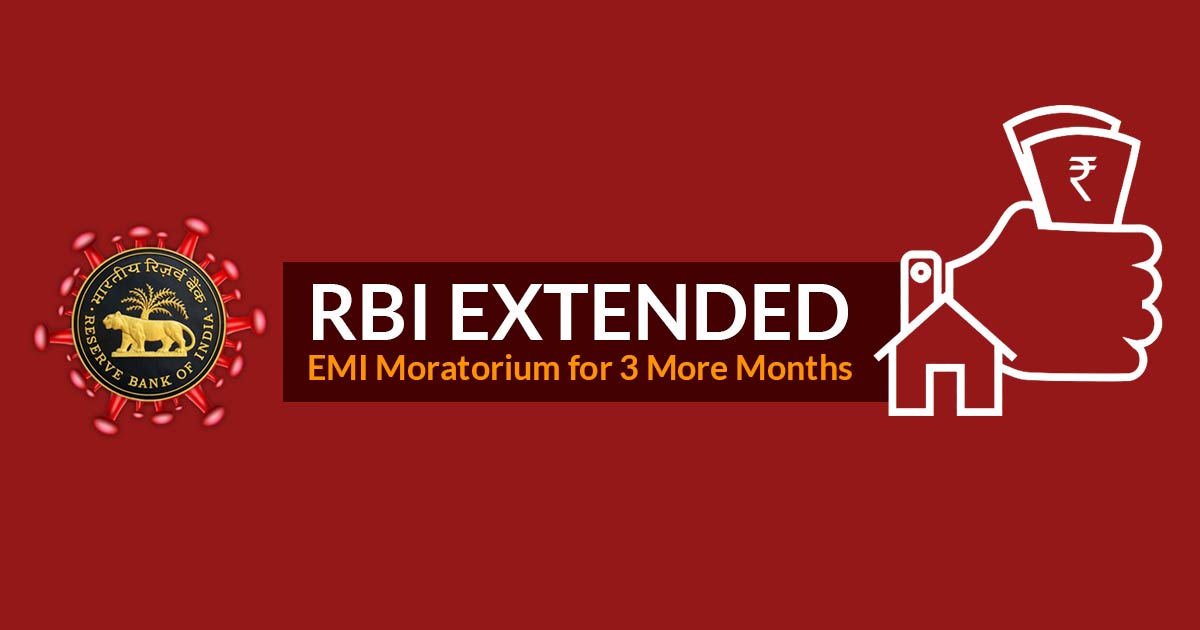 The Reserve Bank of India (RBI) announced an extension of the EMI moratorium or EMI Holiday by three more months, i.e. August 31. It is the additional three-month moratorium on the loan EMIs after the first one which is ending on May 31, 2020.
During the lockdowns, it was his such address, RBI Governor Shaktikanta Das also reduced the repo rate by 40 basis points to 4%. Along with it, he also announced an extension of a three-month moratorium on all term loans. The announced extension will provide relief to many borrowers who are going through a tough time due to the coronavirus outbreak.
READ ALSO : ICAI's Guidelines for Audits of Going Concern amid COVID-19
When the lockdown part-1 was imposed, Shaktikanta Das had reduced the repo rate by a huge 75 basis points and also announced a 3-month moratorium from the banks to support the condition of borrowers whose income and job have been affected due to the countrywide lockdowns. Along with it the RBI also increased the export credit period from 12 months to 15 months.
The RBI governor earlier in a press conference held on March 27 permitted all the financial institutions including banks, housing finance companies (HFCs) and NBFCs to grant a three-month moratorium on repayment of term loans and interest on working capital.

---
As per the announcement made on 17 April, the RBI also explained that the three-month moratorium which was granted by it on March 27 can be left out from the 90- days period that was outstanding on 1st March for NPAs. Here NPAs stands for Non-Performing Assets. Moratorium period is also known as EMI holiday and it is the period of time during which borrowers do not have to pay an EMI on the borrowed loan.