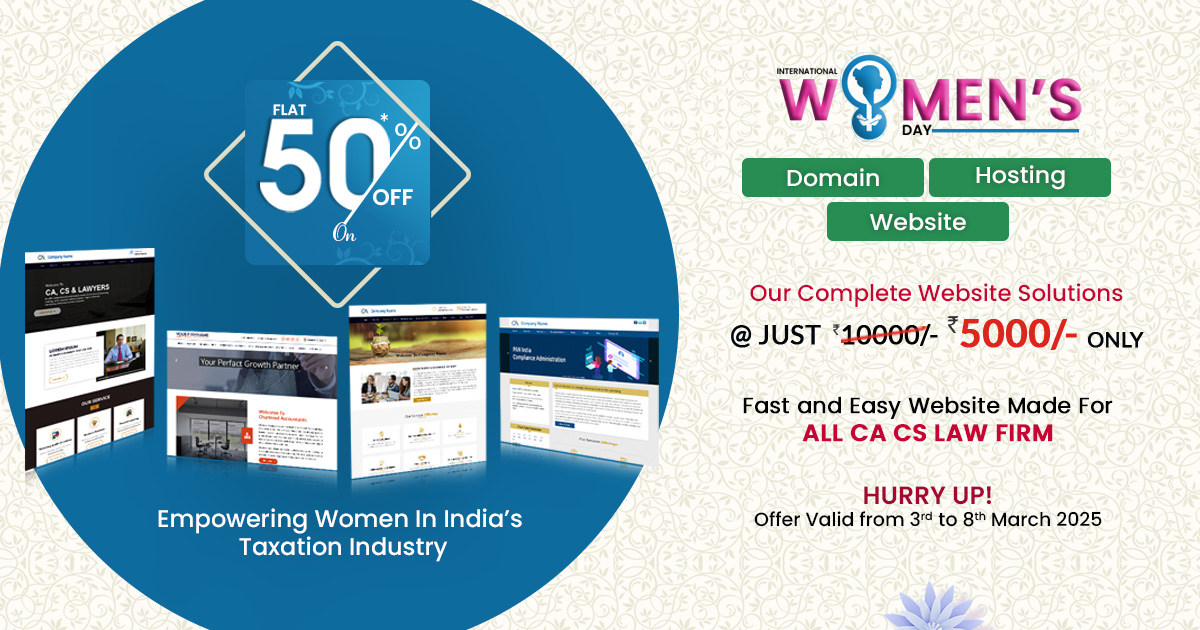 The global day known as International Women's Day (IWD) honours the social, economic, cultural, and political accomplishments of women. The day serves as a reminder to speed up gender parity. Worldwide, there is a lot of activity as people gather to honour women's accomplishments or march for gender equality.
IWD, which is observed every year on March 8, is one of the most significant days of the year for-
honour women's accomplishments
raising awareness of and educating for women's equality
demand for the advancement of women
encourage the quickening of gender parity
Fundraise for organizations that serve women
Gender equality can be created with the participation of everyone, everywhere. Every IWD action is legitimate, including a wide range of campaigns, events, rallies, lobbying, performances, festivals, parties, fun runs, and celebrations. IWD is so universally inclusive because of this.
The celebration of International Women's Day is a wonderful opportunity to recognize the contributions and efforts of women in all spheres, including social, economic, cultural, and political. On March 8, women's day is observed throughout the globe as they now have more rights. This later transformed into the Holiday and used to be observed all around the communist nations and socialists movement. International Women's Day was recognized and celebrated by the UNO after 1977. Women now have the freedom to accomplish whatever, which is then put into practice across the globe. Women's Day is observed to raise awareness of gender equality and women's rights.
Happy Women's Day to all the incredible women! Shine on… Not just today but everyday!
Given that women provide us with love and care, International Women's Day is significant for women's rights. The date for Indian Women's Day in 2023 is March 8. We are offering a FLAT 50% discount on the highly regarded CA/CS website development service "CA Portal" in honour of International Women's Day.
The CA portal is an online service platform that allows CA professionals to advertise website designing and development services, including Domain, Hosting, and Websites designed specifically for CA, CS, and Lawyers.
Via this flat 50% women's day offer on the website exclusively on the CA portal, there is a chance to update your website. Make sure you don't pass up this fantastic opportunity.
From March 6 to March 17, 2023, CA Portal will provide a 50% discount on the extensive range of professional services that make up (Domain+Hosting+Website).
The all-inclusive online solution for tax and accounting professional websites is the CA portal. The portal manages the list of clients with the most recent portfolio of a CA expert on the website, and we automatically update the material with breaking news and extra information with customer support.
Great Opportunity To build a CA & Accounting Website for Your Firm
CA Portal's website Features include:
1. Exquisite Design & Important Themes:
The CA portal provides professional chartered accountants, company secretaries, and lawyers with excellent designs and user interfaces.
2. Website As Per ICAI/ICSI/Bar Council Guidelines:
Websites are designed by CA Portal in accordance with ICAI/ICSI/Bar Council standards.
3. Separate Login Panel:
Clients will have access to a separate login panel for managing their own accounts.
4. Well-Documented and Well-Structured:
CA portal is a properly defined and structured web platform.
5. Independent Domain As (www.Yourfirmname.com):
The customers can also obtain their own, independent portal domain with their own name and services.
6. Website Hosting:
Professional management staff will look after your website.
7. Notifications:
Via specialized newsletter and notification services, clients are properly informed of due dates and other updates.
8. Mail Server & Expert Support:
All day long, experienced and skilled executives handle client communications through phone, email, and high-speed domains.
9. Optimize your website for Search Engines
In order to draw visitors and generate more leads, the website's ranking has been included in the search engine results pages. Also, only individuals who are prepared to buy your goods or services can approach you in the real world.
Easy navigation.
Stylish, intuitive design and user experience.
Relevant, trustworthy website content.
Social media is an extension of the company website.
Company blog.
Etc
Below we provide all the women's day offer terms & conditions that are applicable to all new registrants.
Women's day Special Offers –

Terms & Conditions:
Both Payment & Registration are to be done within office working hours till the offer period only
Scheme applicable only on new website purchase
This special day offer is for females only (Female name specific registration)
The scheme is only for Individual Female Identity, Therefore, NO modification in Name/Registration details allowed for a lifetime
Offer Valid from 6th March to 17th March 2023
GST & other applicable taxes are out of the discount
In the standard domain, there are only (.com) (.in) (.net) (.org) (.co.in) included. However, if a particular domain costs more than a standard domain price then the added cost will have to be paid by the client along with the tax applicable.
Require Hosting (provided by SAG only), Space, Bandwidth and Domain for CA Portal
Registration once done cannot be transferred/Modified to any other professional entity or business firm