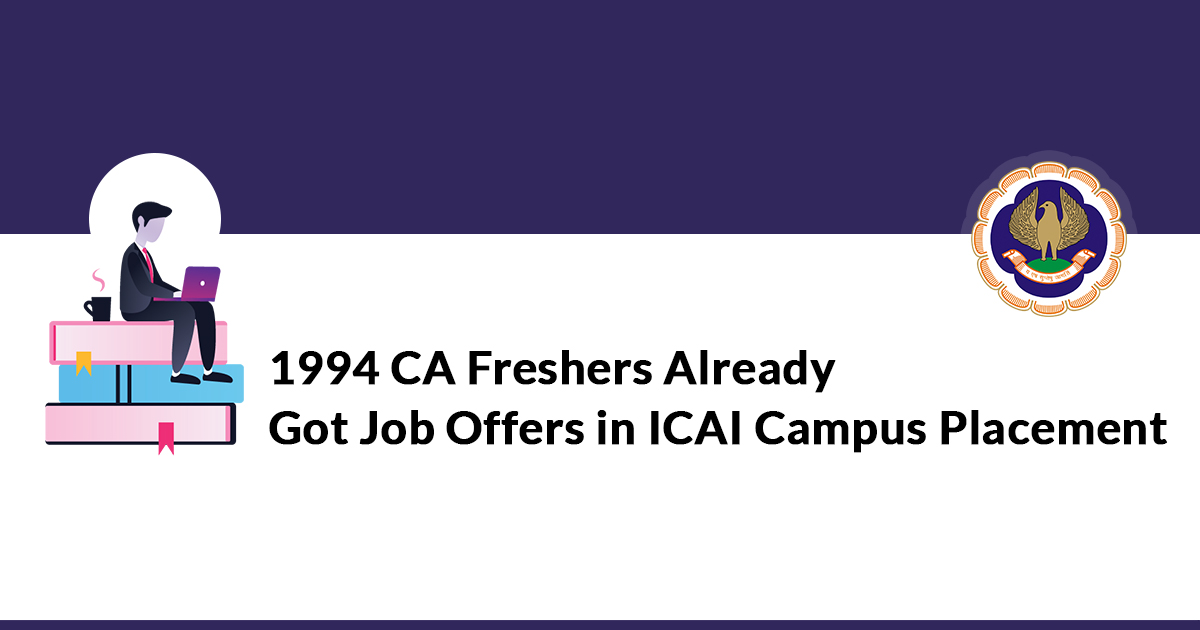 In the campus placement programme being run by the Institute of Chartered Accountants of India (ICAI), a total of 1994 CA freshers have already been offered jobs across different centres of the Institute country-wide in September-October 2019.

Out of the total freshers selected, 1935 candidates have already accepted their jobs, confirmed the ICAI President CA. Prafulla P. Chhajed.

Read Also : ICAI Declares The Last Date For Payment of Membership/COP Fees
Mr. Chhajed further added that the current edition of the ICAI campus placement programme was held in September-October this year at nine smaller centres, including Durgapur, Bhubaneswar, Chandigarh, Ernakulam, Coimbatore, Indore and Kanpur, where a total of 217 candidates were offered jobs, of which 206 have already accepted. As for the bigger centres, 1729 out of total 1777 CA job offers have been accepted by the candidates.

He also confirmed that the annual mega-event ICAI Awards along with the World CFO Leadership Conference will be held in January 2020.