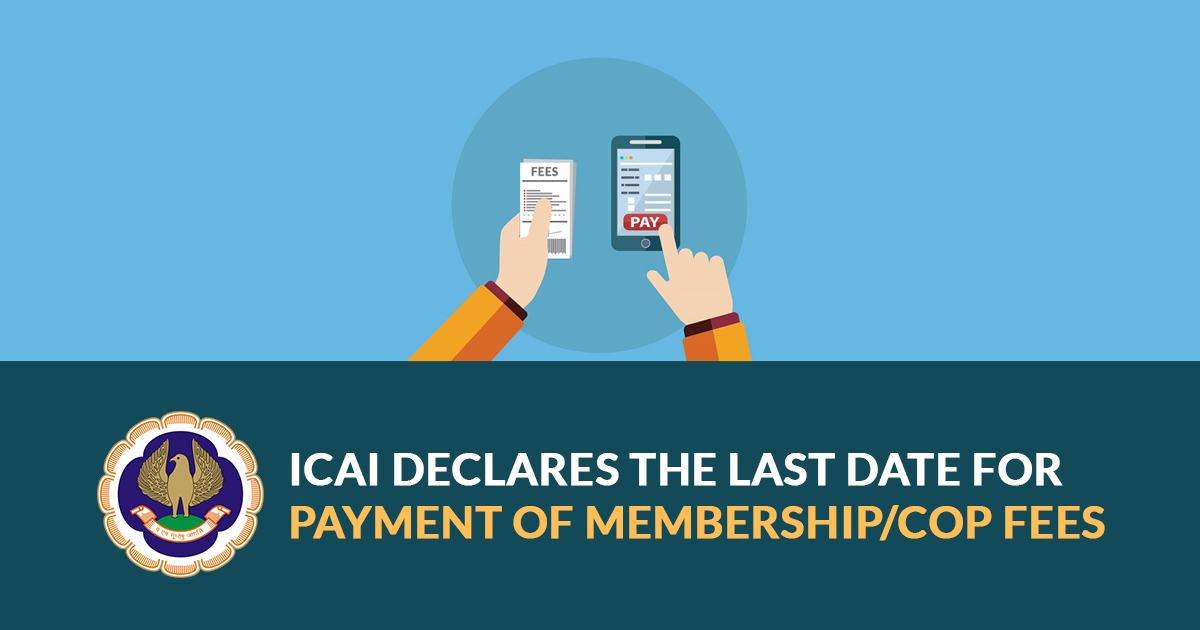 This is for the convenience of all the applicants, the due date for paying Membership or Certificate of Practice fees has recently been extended by the governing department of the Institute of Chartered Accountants of India (ICAI). The newly prescribed date for submission of Membership or COP fees is 31 December 2019.
The particular piece of information is further legitimized by ICAI thorough an announcement issued today which says, "It has been decided to extend the last date for payment of Membership /COP fee for the year 2019-20 up to 31st December 2019."
Read Also : FAQs by ICAI Stats CAs cannot Certify ITR with UDIN
The institute further declares that no late fees will be charged from students who have filed the application in between 1 April 2019 to 31 December 2019.
"It has been further decided to suspend any additional fee on the delay of filing of application forms related to Members, Firms and Students, if the transaction date of furnishing the application forms falls in between 1st April 2019 to 31st December 2019," clarifies the Institute.