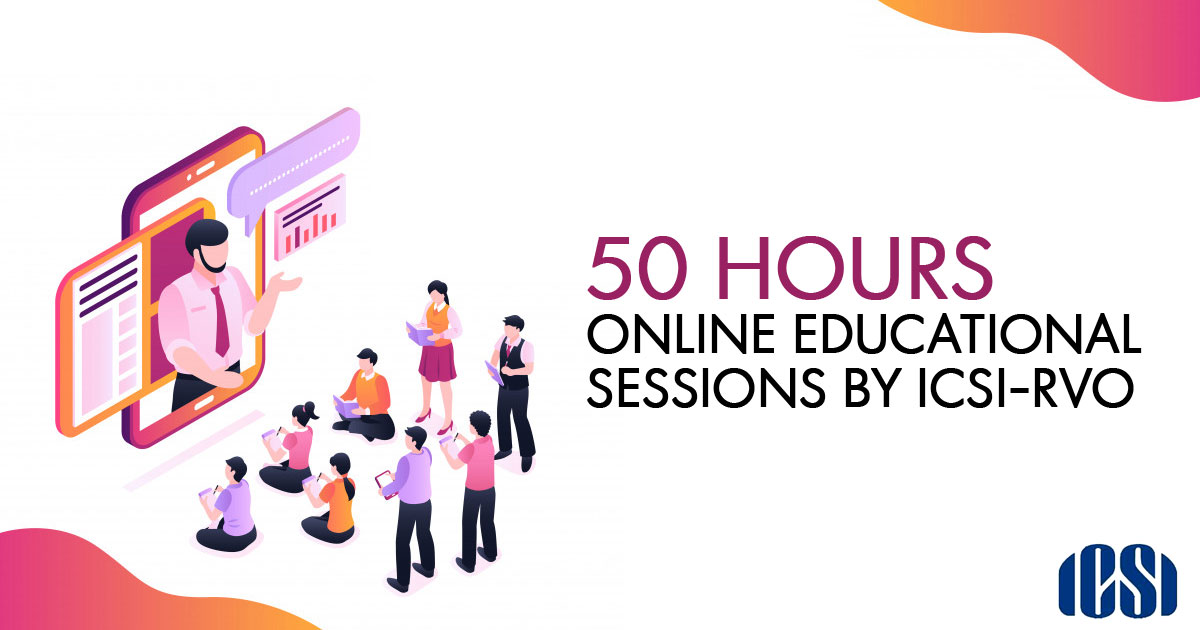 COVID-19 pandemic has completely changed the scenario of learning and education. In order to avoid any hindrance in the education and classroom sessions, several institutes are now coming up with 'Virtual Classes' or online classes.
The Institute of Company Secretaries of India (ICSI) is no way different from the league and therefore with Registered Valuers Organization (RVO), the institute is coming up with 50 hours online classes educational course related to "Valuation of Securities or Financial Assets". The classes held by ICSI-RVO will be from 18th – 20th April 2020 and 23rd – 26th April 2020 respectively. 
READ ALSO : ICSI: Quarterly Training Reports Deadlines Extended due Lockdown
Insolvency and Bankruptcy Board of India (IBBI), has changed the regulatory culture of the country and has stressed on the need to have Registered Valuers who could carry on with the valuation process duly abiding by the norms stated by various legal Authorities in India.
ICSI-RVO – The institution commenced on 22 November 2017 is a non-for profit private limited company that has registration under section 8 of the Companies Act 2013. ICSI-RVO is aimed at educating and training the students and make a strong league of experienced and knowledgeable 'Valuation Professionals ' from the members on ICSI and also practicing professionals. The course is an additional three-year post-CS qualification course.
Moreover, to protect, guide and support its members, ICSI-RVO has proposed to start with other educational sessions and other initiatives like giving invitations to the members for preparing research/case studies and preparing MCQs on topics related to valuation.
Eventually, the top five manuscripts will be rewarded with cash prizes
How to get yourself registered for the course?
Eligible members who wish to get themselves registered for the course may visit the official site www.icsirvo.in  and fill in the online form affixed with the required documents like PAN Card, Adhaar Card, Membership or CoP Certificate (if employed), etc., said ICSI.
ICSI President, CS Ashish Garg has welcomed the initiative taken by ICSI-RVO and is also motivating the members to get the best out of their time and upgrade themselves with more knowledge and expertise (establish a strong base).
Adding on to this CS (Dr.) Shyam Agarwal, Chairman ICSI RVO said that the course will not only help the members in their IBBI examination but will be an add on in their experience in their near-future professional careers.