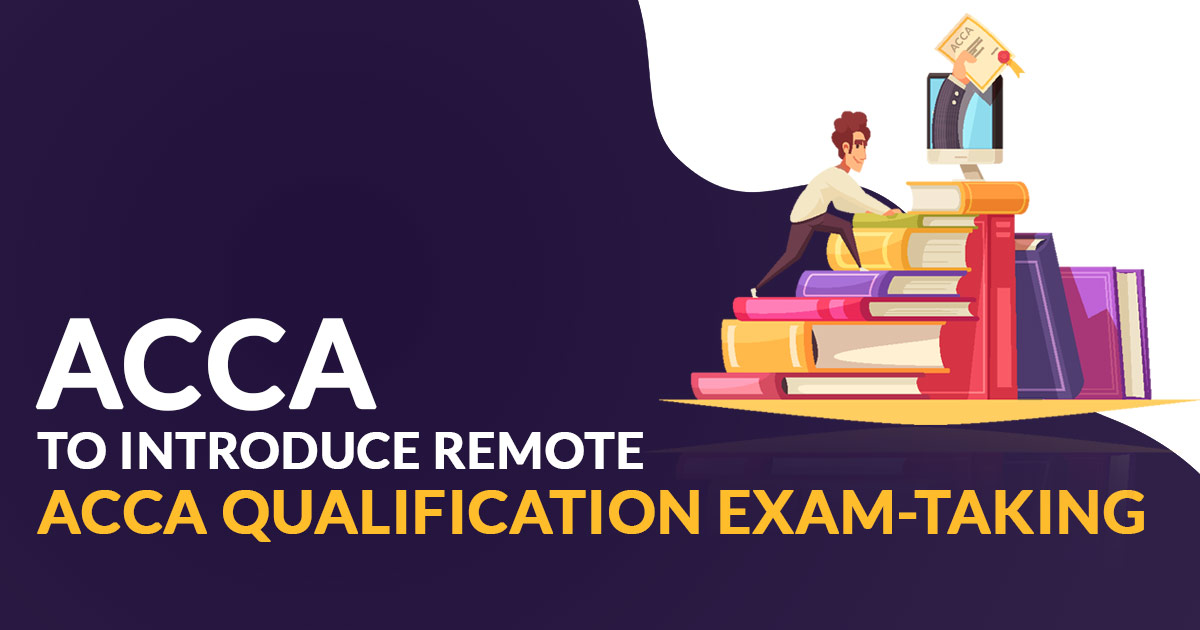 ACCA which stands for Association of Chartered Certified Accountants is the global professional accounting body offering the Chartered Certified Accountant qualification. In this Pandemic time, ACCA is to introduce remote exams for students around the world. This step will provide an online facility for ACCA students to appear in the ACCA Qualification exams at their home and from other locations.
As per some online sources, the association has more than 5 lakh students and affiliates from 179 countries, and now it has developed a robust and secure way by utilizing technology to enable remote invigilation of exams.
Alan Hatfield, executive director of strategy and development, ACCA  stated that  'We recognise the disruption and frustration the pandemic and resulting exam cancellations have caused for our students and their desire to progress, and this development will ensure their opportunity to do so.'
READ ALSO : ICAI Released Advisory for Statutory Bank Branch Auditors
He further added 'We're targeting June to enable this for our on-demand exams (Applied Knowledge and Foundation level exams) and September for our session-based Applied Skills exams. We're still exploring the situation for our Strategic Professional exams and we'll provide updates soon',
In this process, the exams will be taken through online mode and a live invigilator will also supervise remotely. The process will also involve systems to check biometrics, artificial intelligence (AI) as well as recording to ensure integrity.
Alan Hatfield also said that 'ACCA aims to offer remote invigilation to students as widely as possible in circumstances and locations where our centre-based exams will need to be cancelled for health and safety reasons or are affected by the disruption. Exam entry is open for September and we know students are already planning for this session. We advise students to book exams in their local centre as usual and we'll provide updates if circumstances change. We're consulting with our learning partners on its introduction and how best to support our students, and we'll continue to learn from their experience – and that of our students – on how remote invigilation might be further developed in the future.'

About this remote exam process, M.d Sajid Khan ACCA's Head of International Development said that 'This latest step in our exam delivery and innovation showcases our commitment to continue shaping the future and thinking ahead in challenging times. We keep students at the heart of everything we do and this move would enable them to continue their ACCA journey ahead.'
By including the latest invigilation technology, ACCA is trying to maintain the same level of security and integrity all around the world, whether students are at home, exam centre, workplace and any other remote place. In this matter, ACCA will provide more information via sets of Q&As which are expected to be released soon.