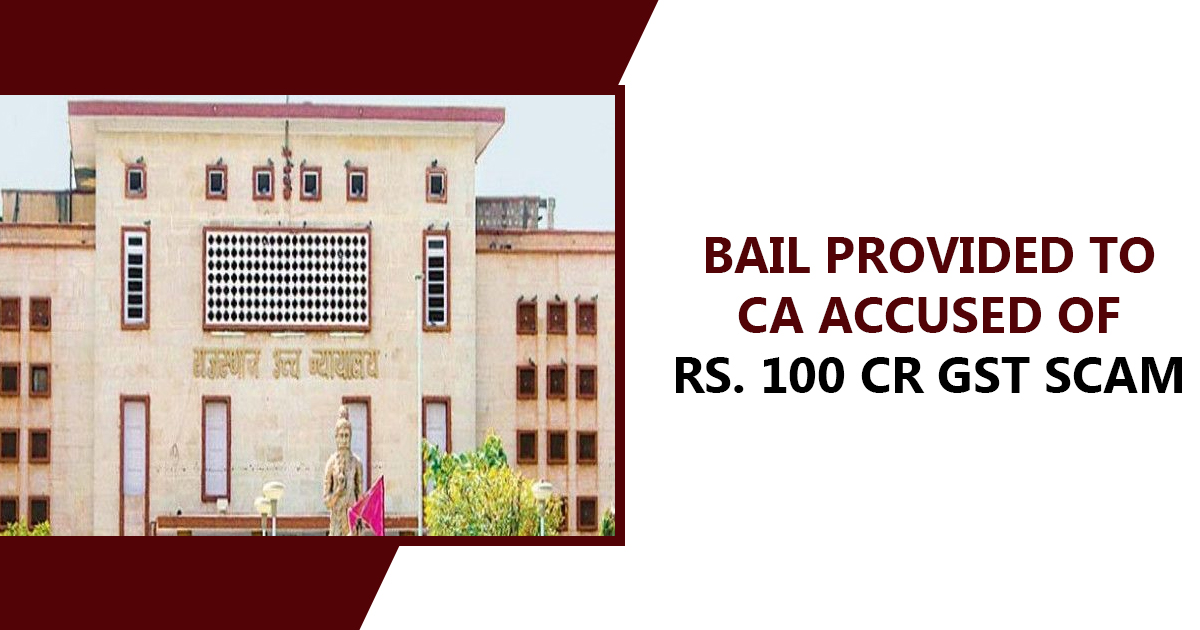 The Rajasthan High Court has allowed bail to the Chartered Accountant who created fake invoices to avail extra ITC (Input Tax Credit). The matter was raised due to the wrongful claim of ITC based on fake invoices.
The case has been filed against CA Anup Ashopa, who created some fake companies which claimed false ITC (Input Tax Credit) later. The ITC claimed by such companies amount more than Rs. 100 Cr. 
Anup created more than 21 fake firms and claimed more than Rs. 100 Cr. as ITC. The coordinate bench of the court has provided to his coordinates Vijay and Kapil.
Read Also : GST Applicable to CA and CMA Coaching Institutes: AAR
The counsel of the department opposed the bail saying that the CA had procured fake documents and created fake firms to claim ITC but the bench of court with Justice Pankaj Bhandari as a single member, allowed bail to the accused Chartered accountant (CA). 
"It is directed that accused-petitioner shall be released on bail provided he furnishes a personal bond in the sum of Rs.1,00,000/- together with two sureties in the sum of Rs.50,000/- each to the satisfaction of the Trial Court with the stipulation that he shall appear before that Court and any Court to which the matter be transferred, on all subsequent dates of hearing and as and when called upon to do so," the High Court said.