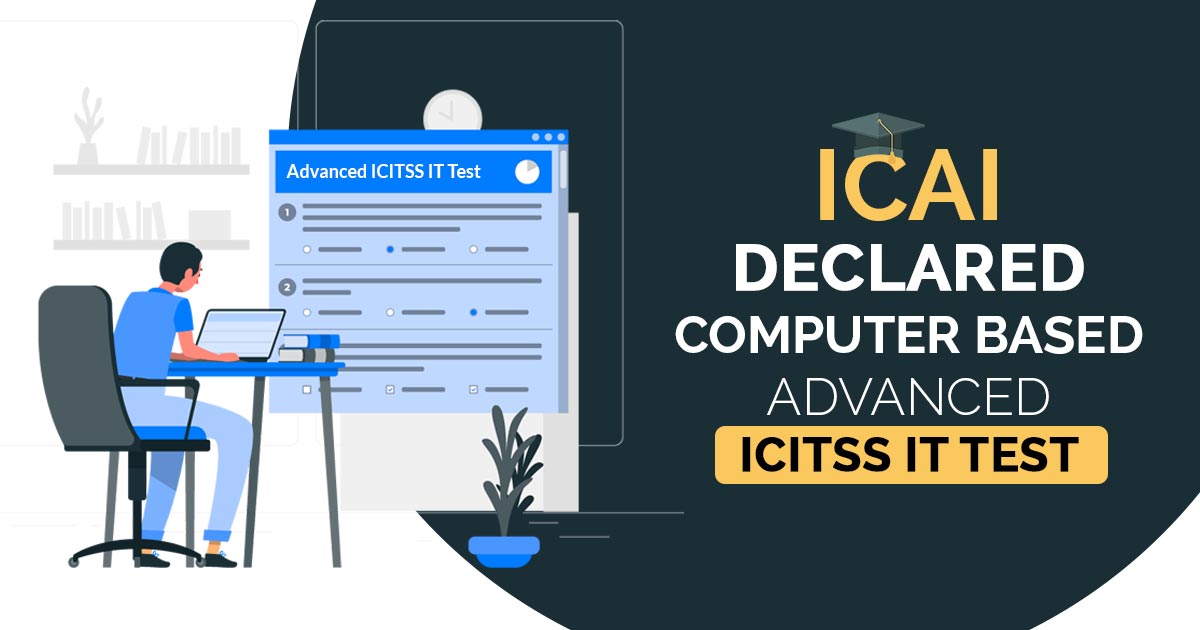 The Institute of Chartered Accountants of India (ICAI) has mentioned conducting the Advanced Integrated Course on Information Technology and Soft Skills (Advanced ICITSS) – Information Technology Test – in Computer Based Mode (CBT) dated Wednesday, the 30th June 2021 from 10.30 AM to 12.30 PM (IST).
From 11th June 2021 till 14th June 2021 the submission of the exam application shall get started.
The computed-based test is going to conducted in cities given that enough students appear in the test in the mentioned cities.
The declaration reveals that the ICAI reserves the right to revoke the centre and allot students any centre or city instead of the one he or she has been chosen for in the case of the number of the students who has chosen to sit in that specific city or centre is not enough or the centre shall not be opened because of the lockdown stipulations.
Read Also: Chartered Accountant May 2021 Examinations: Revised Schedule of ICAI
CBT might be stated in the centres in one or exceeding shifts relied on the applications obtained for the centre. The exam council shall allot the shift as per the criteria of first come and first get and according to the application obtained and the available seats at the centre. There is no amendment in the shift or centre requested shall be entertained commented ICAI. 
EXAMINATION CENTRES (IN INDIA)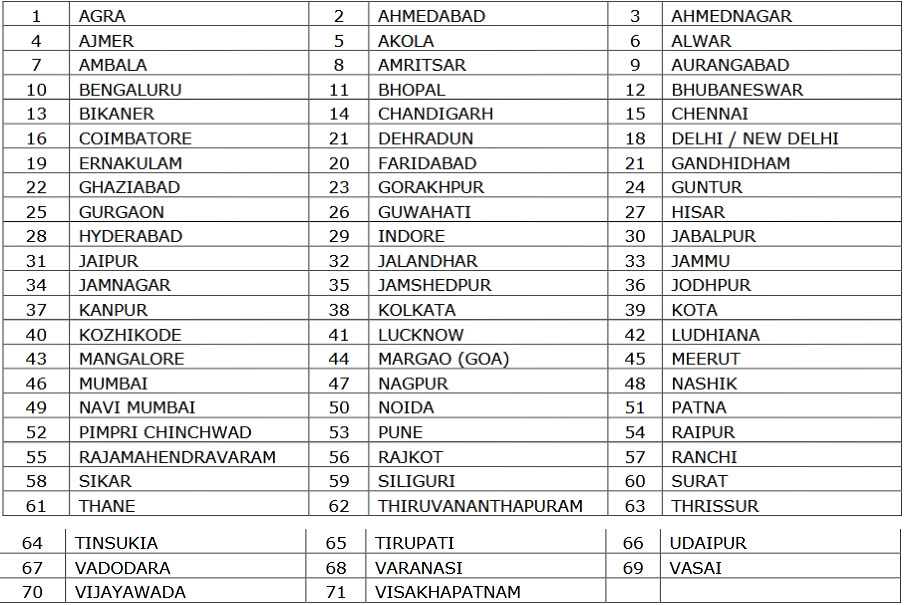 Dubai and Kathmandu are the notified examination centres stated by ICAI.
The students who have been gone through the Advanced ICITTS-Advanced Information Technology course on or before 29th June 2021 and wish to sit in the test, shall be needed to apply online at https://advit.icaiexam.icai.org and also furnish the applicable test fee online. There is no acceptance of physical applications with late fees. After choosing the exam centre there shall no permission to amend the same.
"A candidate who is applying for the test for the first time will not be required to pay the test fee. However, those who are applying for the test thereafter, i.e. from the second time onwards will be required to pay a test fee of ₹ 500/- online through the payment gateway. For Dubai Centre, the test fee will be USD $ 150 and for Kathmandu, the same will be ₹ 850/-," the ICAI published.

DATES FOR SUBMISSION OF APPLICATION FORMS FOR THE TEST
All the other information, as well as rules notes, is available at http://advit.icaiexam.icai.org
Read more official announcement : Click here