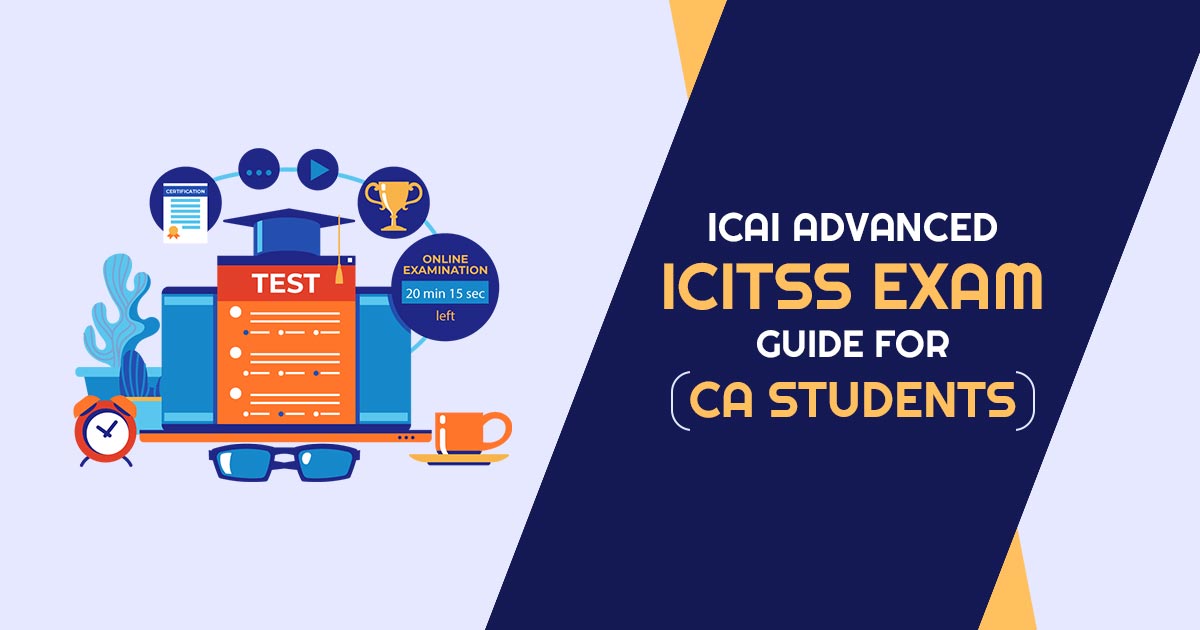 The exam date for the Advanced ICITSS (Integrated Course on Information Technology and Soft Skills) has been announced by the ICAI (Institute of Chartered Accountants of India) i.e. the Advanced Information Technology Test which will be the Computer-based exam.
The candidates will be able to give the exam on May 17, 2019, i.e. Friday. The exam will start at 10:30 AM and will continue until 12:30 PM (IST).
Also Read: ICAI Declares Revised Pattern for CA Examination May 2019 Onwards
The ICAI in a statement said "The computer-based test will be held at the following cities provided a sufficient number of candidates offer themselves to appear in the test, from the said cities. ICAI reserves the right to cancel the centre and allow the candidates to any centre/city other than the one he/she has opted for, in case the number of candidates who opt for appearing in that particular city/centre is not adequate".
The candidates who have taken the Advanced ICITTS course and who wants to sit in the exam have to apply online at the link given below- http://advit.icaiexam.icai.org
The candidate also has to pay the test fee online. Physical applications will not be accepted. The fee must be paid while submitting the form. You do not have any option of late payment. The centre will also be not changed.
Fee Structure :
No fee will be charged from the candidates who are applying for the first time for the test.
The candidates who are applying for the second time and above have to pay Rs 500 online for the test.
If the centre is Dubai, then the test fee that will be charged is USD $ 150.
A candidate who is applying for the test for the first time will not be required to pay the test fee. However, those who are applying for the test thereafter, i.e. from the second time onwards will be required to pay a test fee of Rs. 500/- online through the payment gateway. For Dubai Centre, the test fee will be USD $ 150.