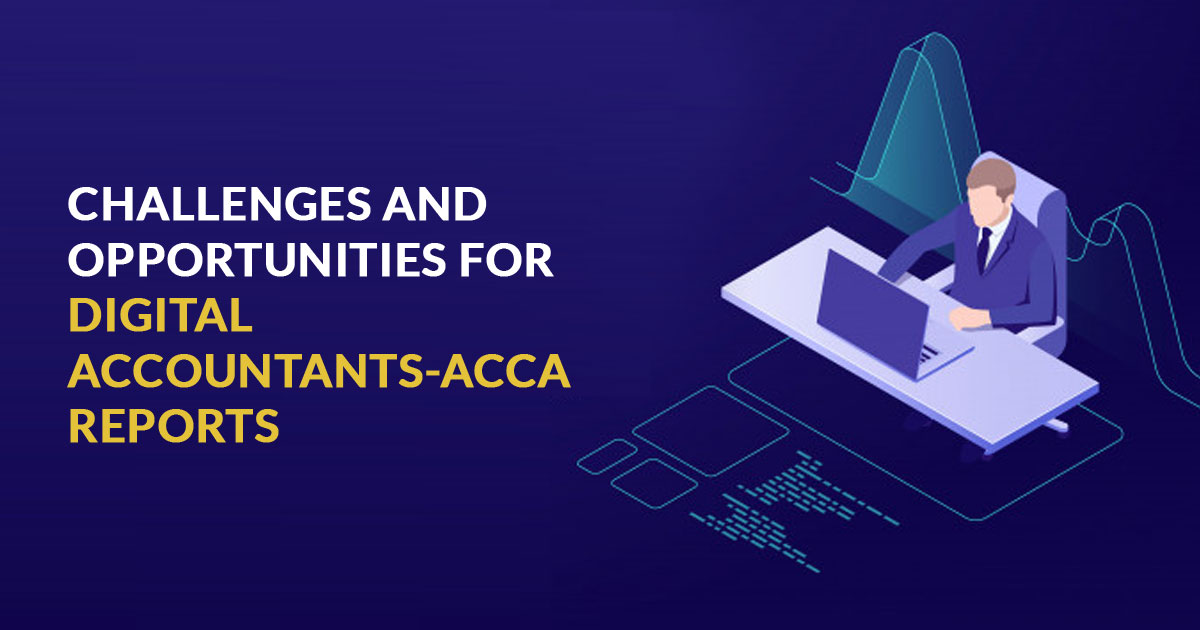 Association of Chartered Certified Accountants (ACCA) set up a 'Digital Accountant' for surveys earlier. The survey was conducted among 4,200+ accountants globally. The report submitted after the survey details the problem faced by the accountants globally and their solutions. The report also suggests how the opportunities can be maximized by becoming a global citizen. 
The report said that the accountants should be developed along with the digital advancements so that the skills of the accountants can be polished and future accessible accountants can be created. 
According to the survey, more than 80% of the accountants are specialized experts in the traditional form of spreadsheeting. That is no doubt a great figure. And more than 70% of accountants have gained expertise in the understanding of enterprise resource planning solutions. But merely 20% of the accountants had a specialization in upcoming technologies like blockchain, AI and machine learning. Many accountants did not even know about these advancements. 
Read Also : ICAI Invites Applications of members to volunteer as Examiners for CA Exam 2020
The author of the report Clive Webb, Senior Subject Manager- Business Management at ACCA suggested that the accountants should be made familiar with the digital advancements to make them ready for the future.
He said: 'Being able to predict where market disruption is coming from is imperative, there is a fundamental need for accounting and finance professions to have a robust and comprehensive digital skillset. This must then be applied to help accountants and the businesses they support to address the issues of the day – namely ones such as the current global Coronavirus pandemic we are combatting.
'Making best use of technology in times such as these is key. The report recognizes a gradual comfort zone has developed in accountancy in relation to technology. It is important to recognize the days of spreadsheets being the new technology for accountants are over. The profession is comfortable with older digital technology such as spreadsheets, enterprise resource planning. Digital transformation is one of the key conversations across businesses at present. The amounts invested by organizations are significant; the benefits substantial. Accountants must now have the capability to respond to digital challenges presented by the profession. This can be achieved by showing purpose, ambition and understanding technology such as blockchain and the use of coding'.
He said that the days of relying on the traditional methods of accounting were long gone. The accounts of the digital era should be ready with the technological skill-set to conquer the problems of the modern world. The accountants should be advanced but ethics should not be left behind.