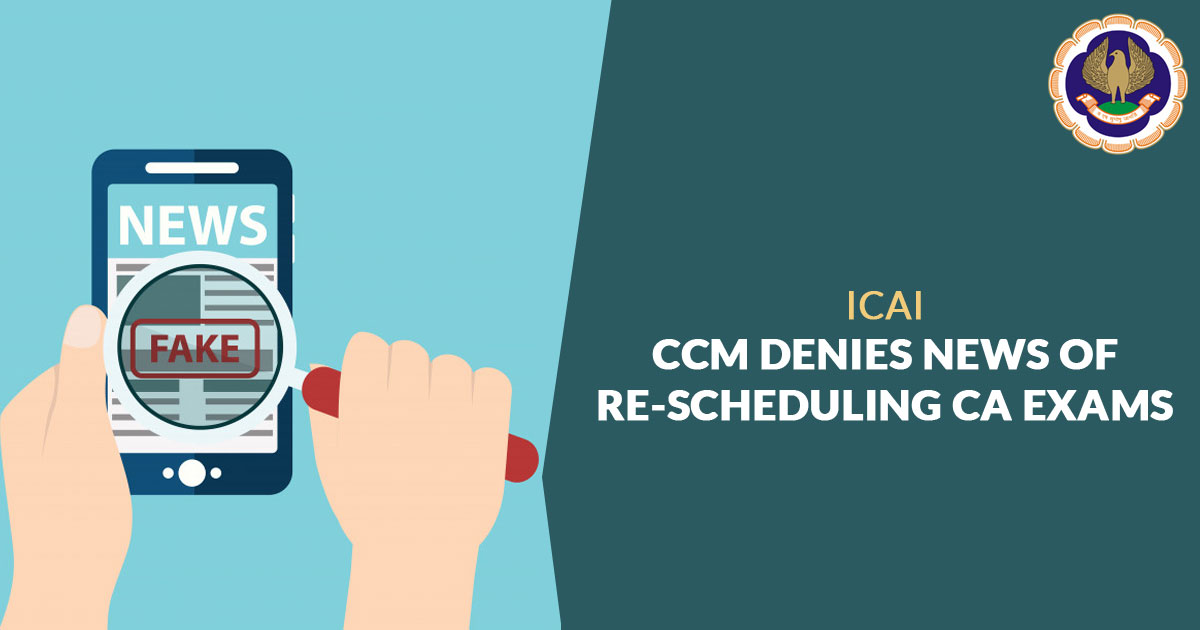 Breaking the silence on the fake news circulated through Whatsapp, CCM of Institute of Chartered Accountants of India (ICAI) re-tweeted the post of a CA aspirant.
The student tweeted an image of the notice along with the fake news regarding the postponement of CA Exams (that were scheduled for May) that is being circulated all over through Whatsapp. It is requested by the institute to clear the unnecessary confusion and update the dates on the official website or on the official social media handle as soon as possible, he said.
"Sir getting fake msgs like these on WhatsApp now. Please update as soon as possible via your twitter or icai website", the student said.
Read Also : Are you a CA Aspirant? Here Are We With All The Fundamentals
Responding to the tweet by the student, Mr. Dheeraj Khandelwal (CCM of ICAI) said that the piece of information is only to misguide the students and one must not trust these fakes notifications/rumors.
ICAI earlier notified the students not to rely on the fake information rendered by some unscrupulous sources. They are purely misguiding the students. Nothing is static for now as the COVID-19 impact is increasing and the final call will be done in the next few days. Till then it is a humble request for the students to not rely on false information and further spread it.
The official from the institute conveyed that they will examine the situation in mid-April and will come up with a final decision regarding exam schedules after the discussion.