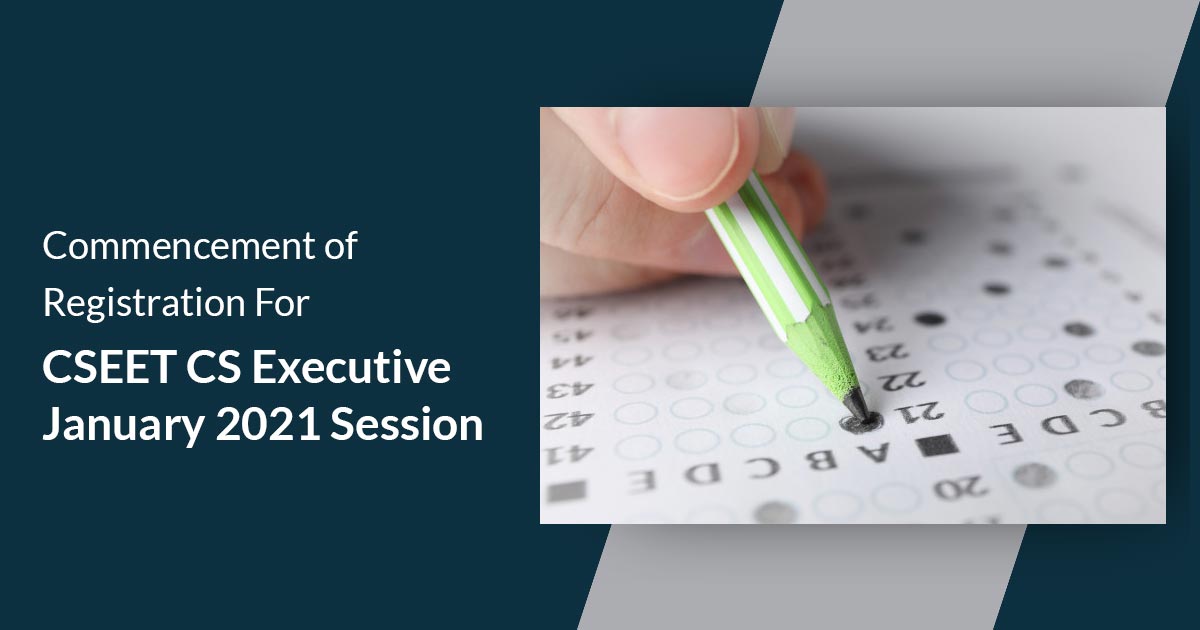 The CS Foundation programme has been terminated by the Institute of company secretaries (ICSI). The announcement by the council within the concern has already displayed that the CS foundation programme has to be exchanged with the Company secretary executive entrance test (CSEET). Students must enrol for Company secretary Executive Entrance Test (CSEET) for executing the program.
The candidates who have completed class 12 will now be liable to sit in the Company secretary Executive Entrance Test (CSEET) exam. The exam will be executed via a computer orientation mode. Candidates shall get the privilege to succeed CSEET if they have passed the ICAI and ICMAI final courses.
Read More: ICSI's 40th Annual Report with the Auditors' Report Revealed
Here is the information which is to be circulated that the company secretary executive entrance test CSEET for January 2021 session is scheduled which starts from 28th October 2020. 15th December 2020 is the due date for the registration.
Candidates can visit on the link below for enrolment of CSEET
It is to inform you that the candidates who will register for the CSEET up to 27th October 2020 will be liable to sit in the CSEET exam held on 21st November 2020.
Read more official Announcement by ICSI website : Click here