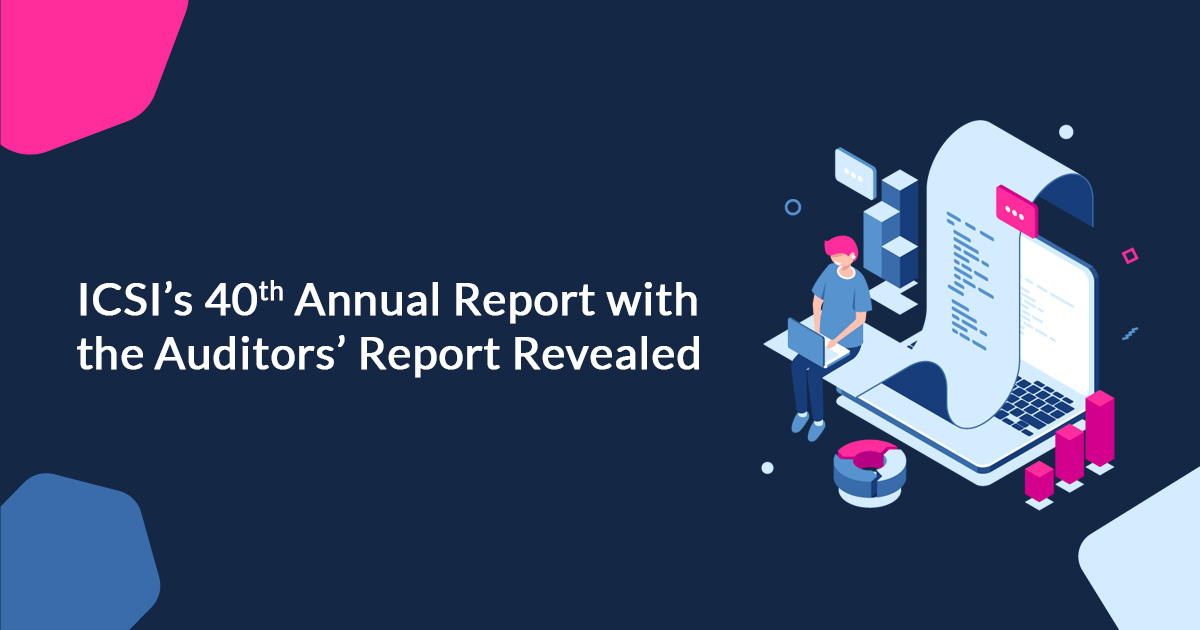 The 40th Annual Report and audited statements of consolidated accounts along with the Auditors' Report for the year ended 31st March 2020 have been notified by the Institute of Company Secretaries of India (ICSI).
The notified report states that the Council held 9 Meetings during the Financial Year 2019-20 and the council also elected CS Ashish Garg and CS Nagendra D. Rao as President and Vice-President respectively of the Institute and they come into effect from 19th January 2020.
The institute is focused on updating knowledge and capacity building of its members, and it is time-to-time conducting professional development programs, workshops, seminars, webinars, training programs, classroom teaching, management skills orientation programs, study circle meetings, regional and state conferences, career/ investors awareness programs.
The ICSI reported that "In addition, they focused on areas like up-gradation of library systems, the publication of news bulletins and e-newsletters, and providing of assistance to the members seeking placement by way of organizing placement drives and HR Conclaves,"
The ICSI reports on initiatives taken for infrastructure improvement of infrastructure with relation to the head office, prioritization for the acquisition of land / built-up property for chapters as per Council approval, and regional / chapter offices.
Read Also: ICSI Announced 45 New Exam Centres for the CS December Exam 2020
The 20th National Conference of Practicing Company Secretaries was held in Bengaluru on 5 and 6 July 2019 on the theme "Expanding Dynamics of professional Excellence". It was attended by over 500 delegates and Awards for Best Regional Council and Best Chapters for the year 2017 were also presented in the same event.
The Institute also marked the launch of various notable initiatives such as the Unique Document Identification Number (UDIN) Portal, Best Secretarial Audit Report Award, Employee Company Secretary Identification Number (eCSin) Guidelines c. Company Secretary in Practice Ready Reckoner, Revamped ICSI Website, and PCS Portal.
The Institute also said that for the first time, a day-long mandatory orientation program has been started for the students of Executive and Foundation program students. Now every student who enrolls in the CS course must undergo this program immediately after registration.
ICSI also launched the Training of the Trainers (TOT) for the purpose of train the newly inducted trainers. It is an induction program for newly registered trainers of ICSI for imparting practical training to CS students. As per record, the first TOT program was organized on 19th October 2019 at Head Quarter, where the President and Secretary were also present.
About 30 registered instructors participated in the TOT program. The aim of the program was to guide them on how to deliver the training; to apprise them of 4 Ps of training, i.e., Purpose, Planning, Presentation, and Performance; to appraise what is expected of the trainer while imparting training, and how to evaluate the trainees' performance, and how to overcome their shortcomings.