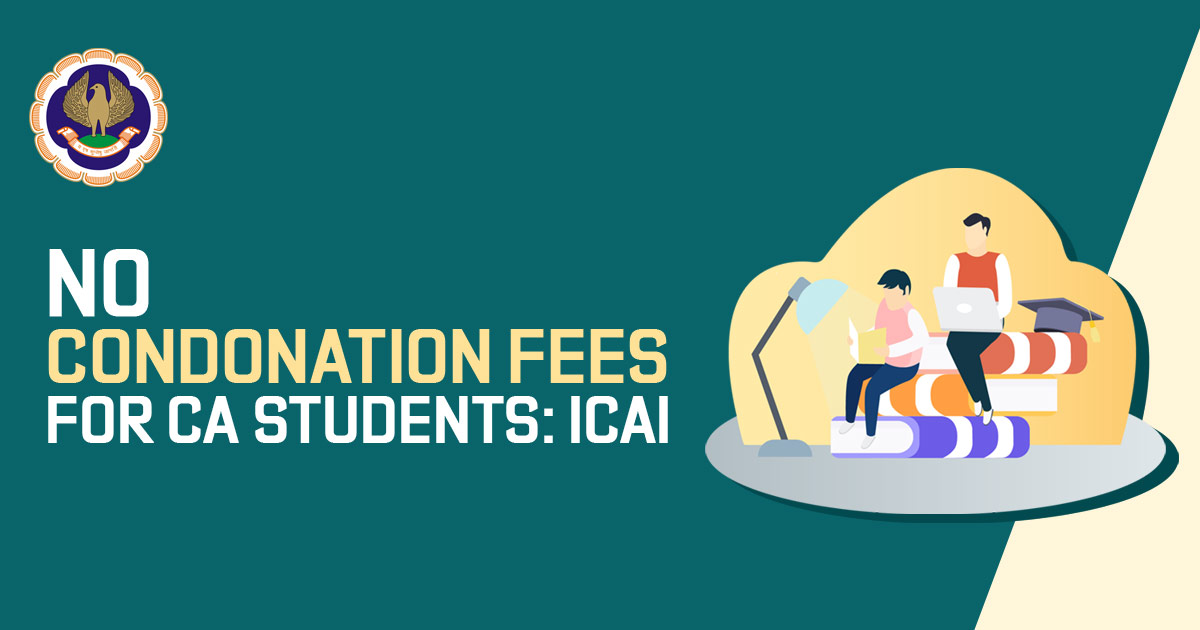 The condonation fees required to be paid by the Chartered Accountant (CA) Students is being waived off by the Institute of Chartered Accountants of India (ICAI). The decision was taken by the department keeping in mind the problems faced by the students because of the outbreak of coronavirus.
The students are unable to fill and submit the forms related to practical training before the deadline. The condonation fee was supposed to be charged against the delay but the institute has waived it off. 
Read Also : CA Services "Essential"- ICAI to Maharashtra CM
The institute has considered the problems faced by the students and has decided to waive off any condonation fee liable to be paid by the students for the delay in filing forms for industrial or articled training.
The fee will be waived only for those program applications falling between 1st March 2020 and 30th May 2020 till 30th June 2020. The period of time is inclusive of the one-month time limit provided by the institute to the students in general. 
The students and all other members of the institute are facing a lot of problems because of the outbreak of COVID-19. The lockdown announced by the government of India is making the conditions worse for them.
To ease the problems being faced by its members and students, the institute is taking various steps and measures to ensure smoothness in the works. The CAs are unable to practise and the students are unable to file the forms related to their course. So, the institute has taken this step so that the students can be carefree.