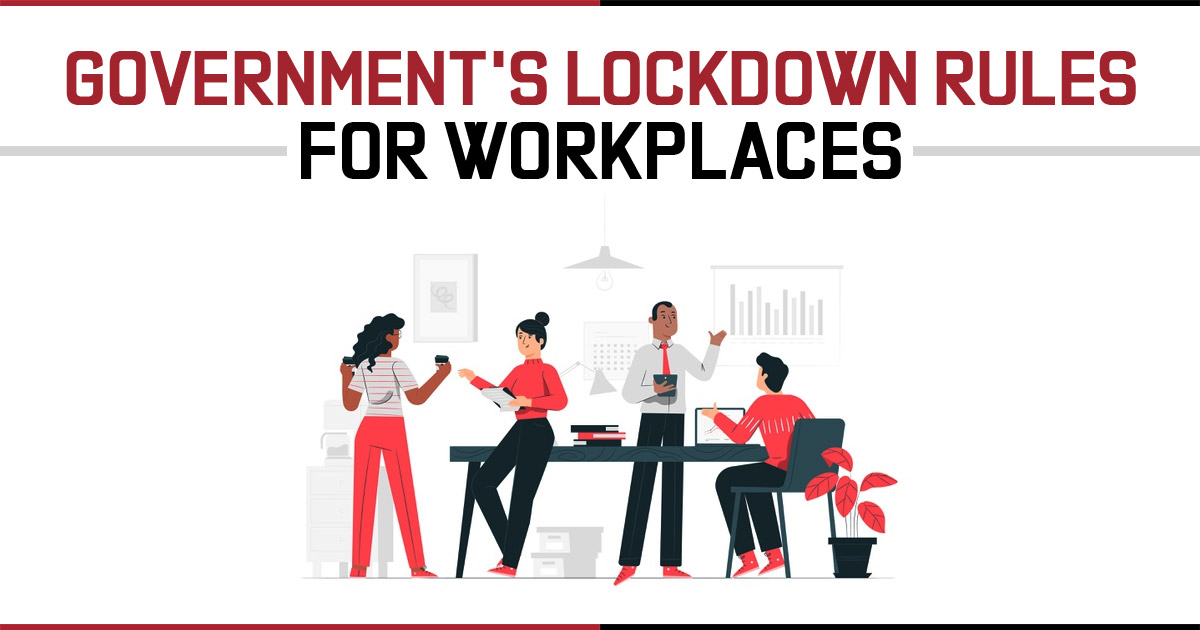 India is going through Lockdown Part 2 to stand strong against COVID-19 Outbreak. The total number of infected has increased to 17 thousand, out of which 543 have died. Some relaxation has been provided from April 20, and along with it, the Government released some new rules for workplaces and work environments in the pandemic period and across the nation lockdown situation.
Some business organizations such as IT, IT-empowered administrations (ITeS) and online business are addressed to start and manage their work with half quality. Some other workplaces and production lines are also allowed to continue their work during the lockdown period but they should follow these standards.
From 20th April 2020, the Indian Central Government started gradually facilitate the limitations acquired to fight against coronavirus pandemic and the government is also trying to repair the financial condition.
The across the nation lockdown was set up on March 25 and it is stretched out till May 3. The limited relaxation is an attempt to contain the harm to the economy as well as jobs of around 400 million poor people.
READ ALSO : No Condonation Fees for CA Students: ICAI
From Monday a few parts of the economy return to work, especially in territories which are "Infection -free". IT and ITES workplaces have been also approached to start their work at half the staff limit.
However, all the workplaces need to follow some important guidelines strictly such as each representative wears a face cover, workers should maintain a social distance of 6 feet from each other, there are no gatherings of 10 or more individuals. And workers with kids underneath 5 years old and those having age over 65 are advised to telecommute. The rules are listed below.
New Operational Rules
Gatherings having 10 or more individuals in this situation of coronavirus lockdown are carefully disallowed.
While working at the Workplace, employees should sit at a distance of at least 6 feet. The Same separation or social distancing rule needs to be followed during the instructional courses and gathering.
To avoid social occasions, mid-day breaks need to lurch.
All the representatives should work in shifts, with an hour's gap between shifts
Utilization of the staircase needs to be empowered. In case of occurrence of lifts, only 2-4 individuals are allowed to use it at once.
No "unnecessary" guests authorised in workplaces
For labourers who are coming from outside, 
A. Extraordinary transport system needs to be arranged by the workplace.
B. Open vehicles should be avoided during this period.
C. The workplace vehicles are allowed to work with only a 30-40% traveller limit.
D. Workers need to go through warm screening at the door. It is compulsory for workers.
E. Any transport medium, vehicle or apparatus entering the work-place required to be sterilized.
Seniors residents having co-sullen conditions are advised to telecommute. 
Guardians having kid below the age of 5, ought to utilize remote-working office.
New Wellbeing and Hygiene Rules
Masks must be available for all workers
Hand sanitizers need to be easily-available in Sufficient quantity.
Thermal screening is required for all staff
Working environments need to keep a rundown of COVID emergency clinics close by.
Use of Aarogya Setu app need to be empowered
Utilization of tobacco products such as gutka should be carefully restricted at the workplace.
Multiple people are not allowed to use lifts at once.
As per the guidelines From April 20, all the workplaces and work environments need to follow these standards to avoid the risk of getting infected.