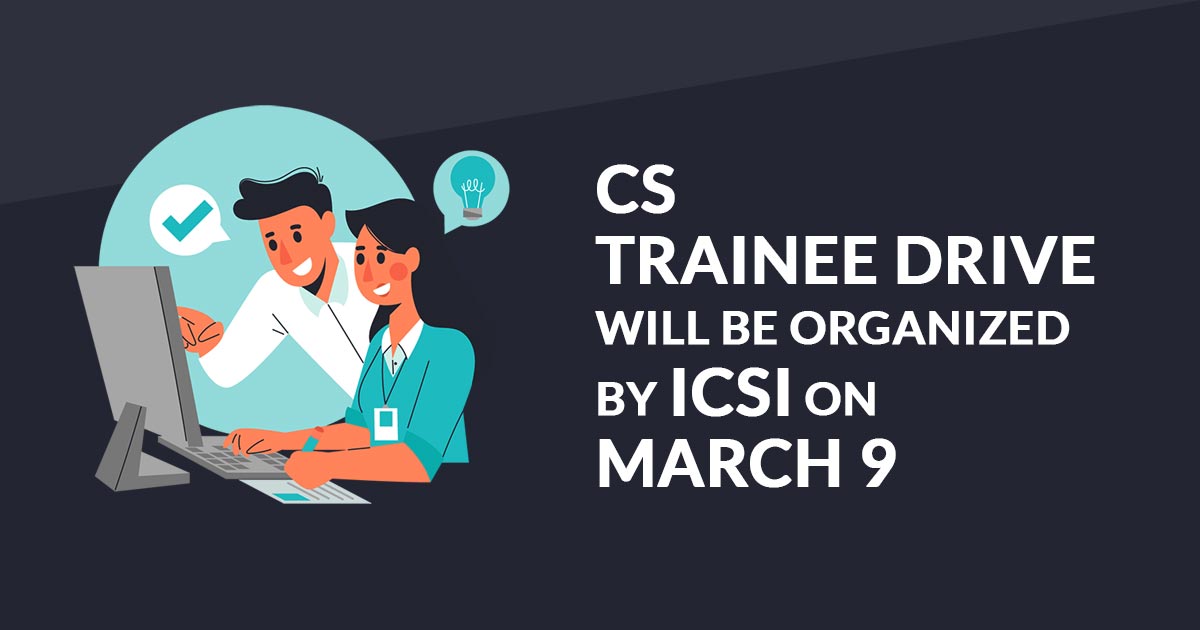 A CS Trainee Drive will be organized on March 09, 2021, by the Institute of Company Secretaries (ICSI) for its Executive and Professional pass students.
The main aim of this drive is to provide a platform for aspiring CS trainees and companies / PCS firms for their collective mutual benefit. It will also create planned and coordinated training opportunities for young students. By doing this it will bridge the gap between trainees and trainers which includes corporate, PCS, and other firms, etc.
The CS Trainee Drive will be organized on 9 March 2021 at ICSI House, Sector 62, Noida, Uttar Pradesh. And companies or PCS can register by visiting http://bit.ly/RRegnTDrive21 on or before March 2, 2021.
The program will also meet the training requirements, if any, already posted on the ICSI Placement Portal, so candidates who have applied will also be called to participate in the interview at CS Trainee Drive.
Read Also: ICMAI will conduct a Corporate Laws Quiz for CS Students on 22 Feb
The event will begin on March 9, 2021, at 10.30 am and the allotted slots will be communicated to the recruiters by the ICSI institute.
The allocation of time slots to recruiters will be based on the availability and sole discretion of the institution. All participating companies / PCS will have to submit the list of shortlisted candidates immediately after the conclusion of the interview. And the offer will be sought on the spot. Organizations will not be paid any TA / DA for participating in the CS Trainee Drive.