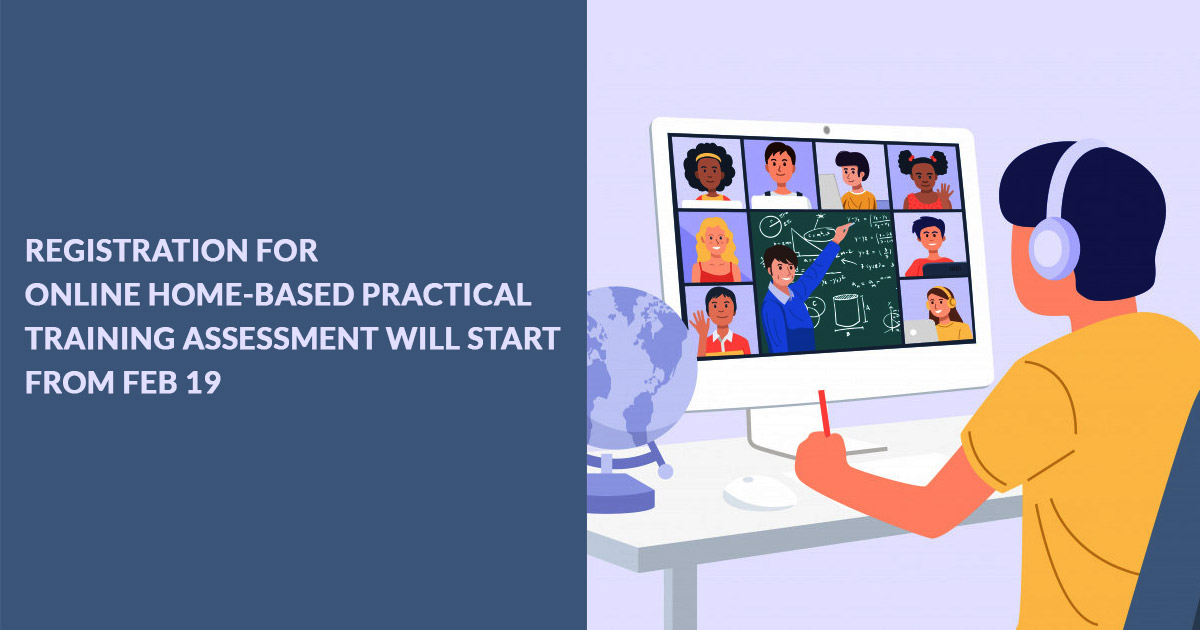 The registration for the online home-based practical training assessment has been started by the Institute of Chartered Accountants of India (ICAI).
The ICAI also announced that the next practical training assessment will be organized from March 13- March 15, 2021, through online mode. Students who have completed their first or second-year of practical training from July 1, 2019, to December 31, 2020, are eligible to appear in this examination.
Students who have already (once or twice) appeared in the practical training test and want to improve their performance or grade are also eligible to re-appear in this exam by depositing a fee of ₹ 200, but they have to fulfil the above eligibility criteria.
The registration will be started from February 19, 2021 (Friday) at 10.00 am and end on February 24, 2021 (Wednesday). Interested candidates can register for the test on https://pttest.icai.org/.
Read Also: ICAI Announced Dates for IPC, Intermediate and Final Exams
The test date and time will be divided and the same will be informed via Email or through Admit card which will be released on 8th March 2021. It is worth mentioning that this will be the last attempt for the students who completed the 2nd year of practical training during the period of July-September, 2019.
However, Student who has completed their 1st year of training during the same period will be their last attempt too of the Level 1 test, and on the next occasion, students can appear for level 2 test.