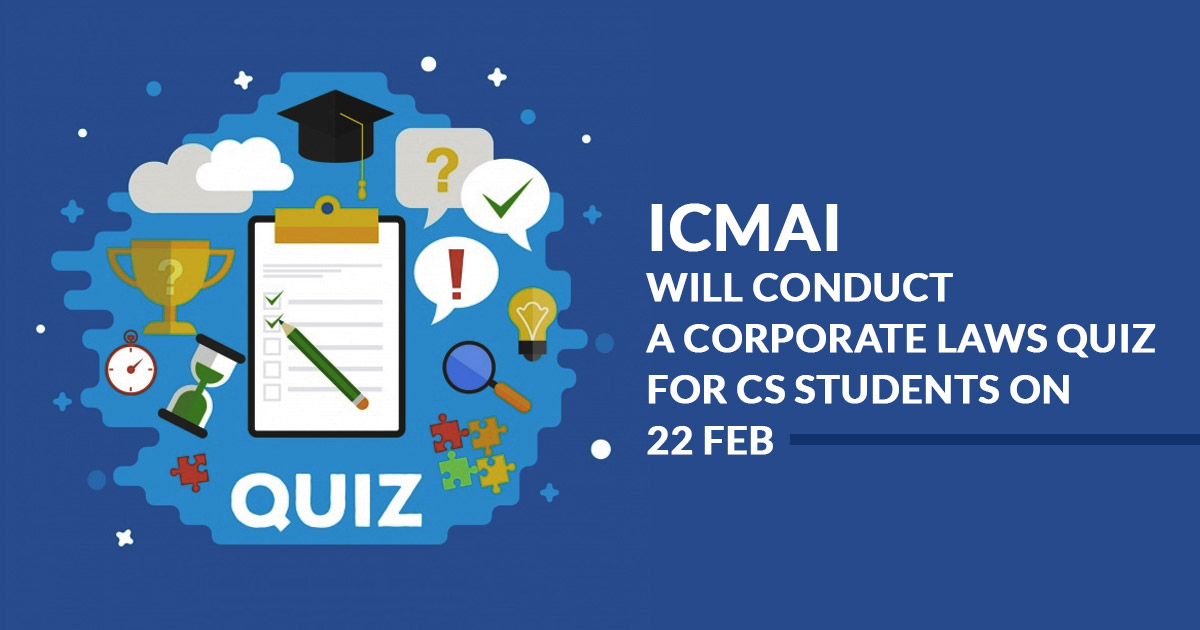 On the occasion of celebrating February 2021 as Corporate Law Month, the Corporate Laws Committee of the Institute of Costs Accountants of India (ICMAI) is going to conduct a Quiz on Corporate Law on a countrywide basis.
The link to the quiz will be provided via their registered email on 22 February 2021 (Monday) to the members or students who have registered on the official portal. The quiz will be conducted from 5:00 pm to 5:30 pm.
All registered members/students participating in the quiz will have to complete the quiz within the allotted time, which means have to answer a total of 40 questions in 30 minutes. The Quiz questions will be prepared from topics Companies Act, SEBI, Competition Act, FEMA, etc.
Read Also: Opportunities for CA/CMA/CS in Budget 2021
The winners will be announced on 26 February 2021 during the Corporate Law Summit, and their names will be also mentioned in the Corporate Laws Bulletin.
To celebrate the occasion of celebrating Corporate Law Month and increase awareness among people, various programs/ webinars/ seminars are being conducted by various chapters and regional councils from the field of corporate laws as part of this Corporate Law Month. Interested candidates may register on https://eicmai.in/RegistrationForm/