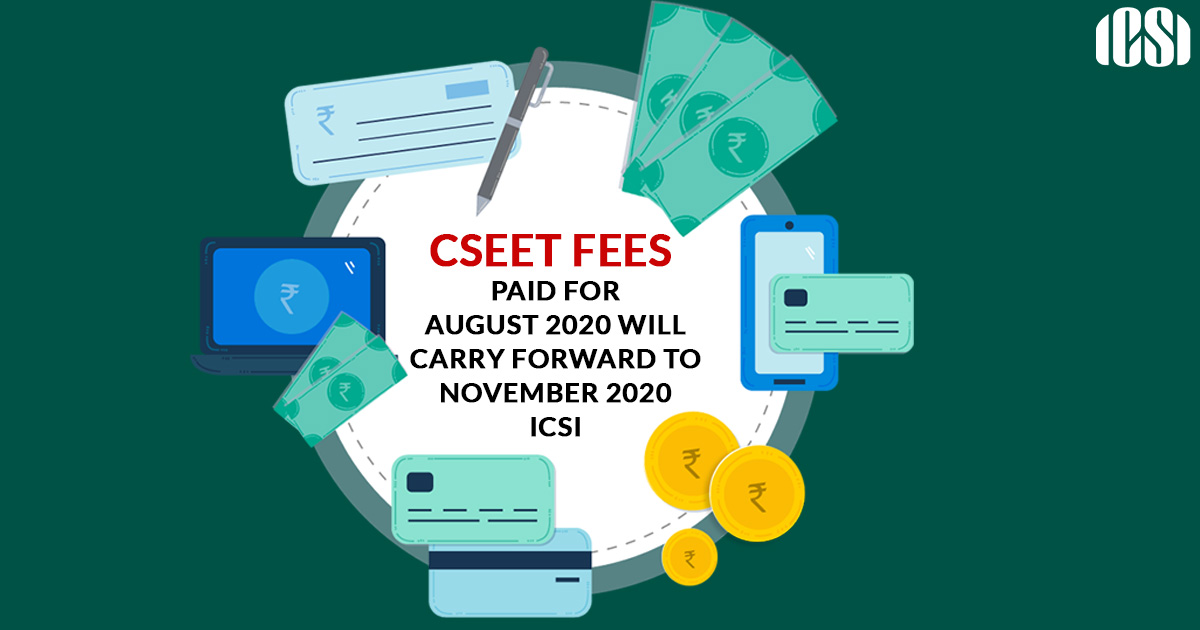 With the vision of continuing the health crises for Covid-19, the Institute of company secretaries of India (ICSI) has permitted for the benefits of forwarding the credit of Company Secretaries Executive Entrance Test (CSEET) fee paid by the students in the session from August 2020 to November 2020.
Saturday, 29th August 2020 the first 1st CSEET is been scheduled. The position is not predictable in various parts of the country due to the reasons the candidates who have enrolled for the CSEET is to be held on the scheduled date sends the requests for carrying the credit of CSEET fee to November 2020.

Some of the reasons are
The non-availability of technical components such as laptop, desktop and webcams on desktop or other technical requirements.
Those candidates who are living in containment zones or red zones will not have to access the cyber cafes.
Issues related to the internet.
Some students are stuck remote from their home and do not have an access to the basic things which is important for exams.
Read Also : CS Exams to Be Conducted via Remote Proctored Mode
For facilitating those candidates the coaching and institutes have permitted the benefit for forwarding the credit of CSEET fee paid by the candidates for August 2020 to November 2020.
The students who wants to enjoy the benefits can submit the declaration in a given format by 14th August 2020.
For August 2020 the registration of the candidates for the CSEET session will be cancelled as soon as the submission of the declaration. The enrollment will be redirected for November 2020 session. Formerly the declaration is submitted has no request for its revocation will accept by the institute.