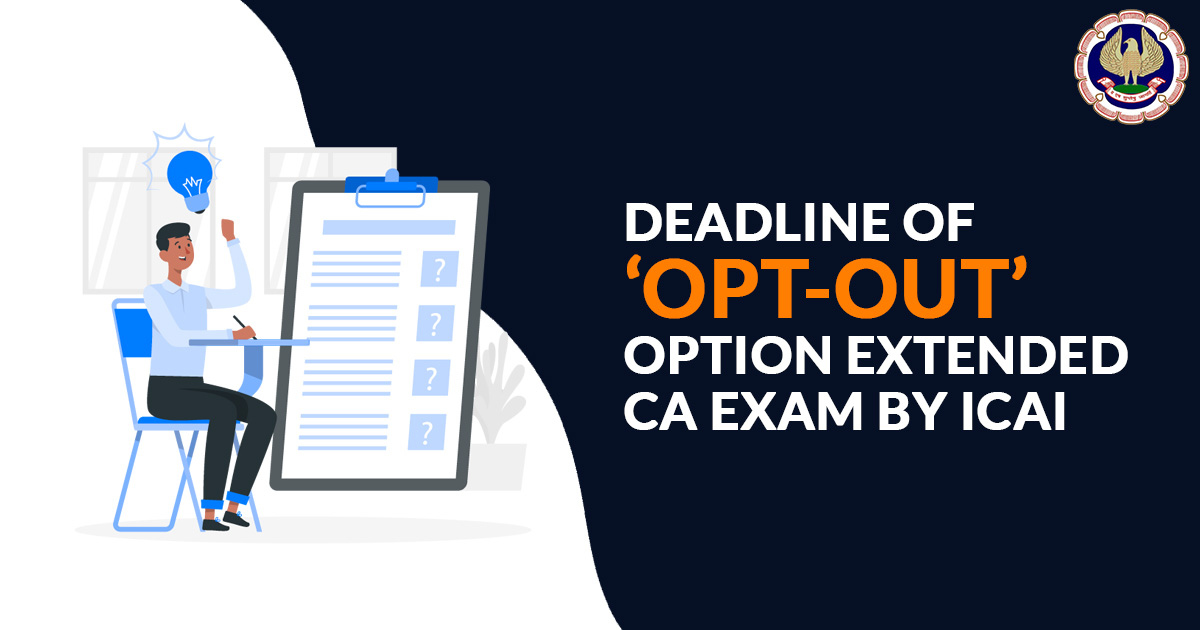 The Institute of Chartered Accountants of India (ICAI) has extended the deadline for the 'opt-out' option of the July 2020 CA exam aspirants. In the announcement dated 15th June 2020, the institute had provided an opt-out option to the CA aspirants whose exams were scheduled to be held in July 2020, under which the students who have already filled the exams form can carry forward their registration to the next examination that is November 2020. The option can be availed by any CA aspirant from 17th June 2020 (Wednesday) 11 AM Onwards to 20th June 2020 (Saturday) up to 11.59 PM.
During a meeting of the members, held on 20th June 2020, the institute had decided to review deadline of the opt-out option after receiving numerous feedbacks from the students for the extension.
Now, the deadline has been shifted to 27th June 2020 giving the students some more time to exercise the opt-out scheme. The opt-out option is a big relief for the students who have already filled the May 2020 examination forms. 
READ ASLO : CA Exams Results will be released within 15-20 days after Examinations
The Important Announcement notification of the institute read, "Therefore, students who at their own will decide of availing "Opt-Out" option and wish to carry forward their candidature to next examination i.e. November 2020 examination cycle may apply for opt-out option & submit a declaration online available at https://icaiexam.icai.org latest by 27th June 2020 till 11.59 PM and accordingly a fresh window will open again valid for opt-out only on 21st June 2020 at 11 AM."
The registration of the students opting of the opt-out option will be cancelled for the July 2020 examinations and will be shifted to November 2020 examination cycle.
No changes can be made if any student chooses the opt-out option in any case. The students are also suggested to remain in touch with the website of the institute for further information.