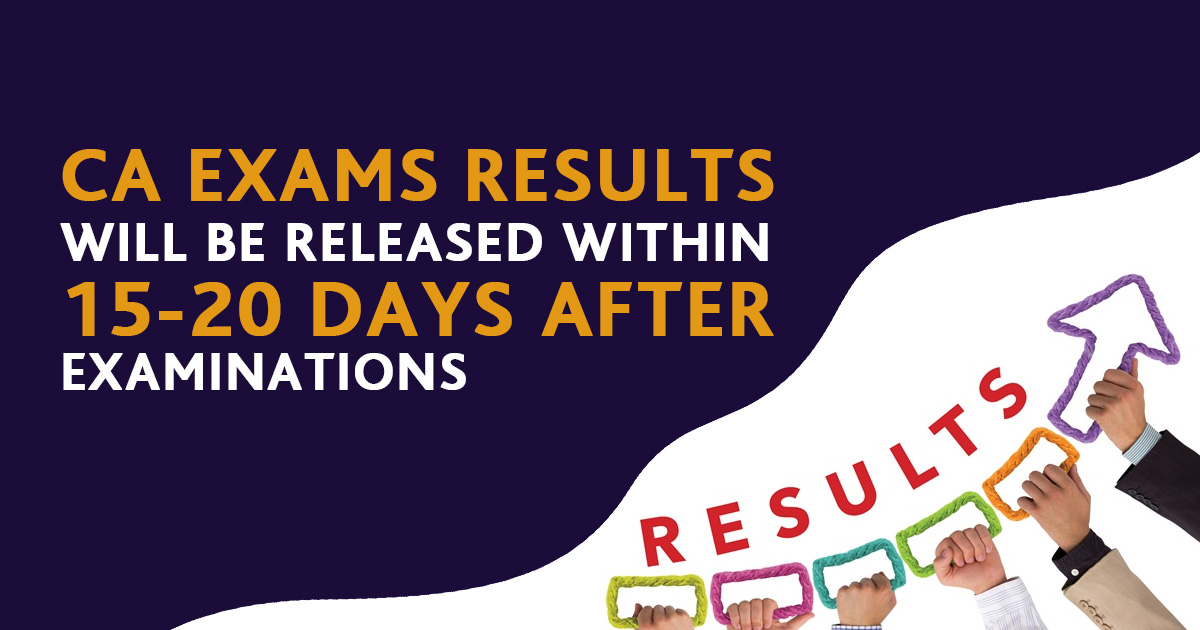 Usually, Institute of Chartered Accountants of India (ICAI) takes time to release the result of CA exams. Last year it takes around 2 months to release the results of both session exams, but ICAI surprised us with its recent announcement which states that ICAI will release Chartered Accountant Exams Results within 15-20 days after Examinations.
CA Atul Kumar Gupta, President of ICAI, said that "ICAI has initiated the next-generation KPIs in its services to the Members and Students may it be on TAT or qualitative; taking delivery to WOW level. Reducing the time lag between examination and results by 15-20 days, 100% digitization of answer books evaluation process, and verification result within 7 days of application by students are among the few KPIs being recently developed".
READ ALSO : ICAI issues FAQs on 'Opt-Out' of CA Exams May 2020
He further added The ICAI President also said that "in the recent past during COVID-19 Pandemic coupled with lockdown, two important initiatives; namely self-service portal and digital learning hub acted as a vibrant vehicle for delivery of better and timely services to members and students. Through these services, we not only assured paperless communication for our members and students but also acted as a catalyst for skill development".
He also added that "More than 3 lakh members and an equal number of students are enjoying the uninterrupted services and e-learning through these two initiatives which could be a case study for students of management".

---
The CA examination is conducted by the Institute of Chartered Accountants of India (ICAI) for candidates in the Chartered Accountancy profession in India. The exam is conducted at various levels as per the CA Course. To become a certified Chartered Accountant, candidates have to qualify in all levels of CA examinations. Due to Covid-19 Pandemeic ICAI already postponed the CA Exams till July August.