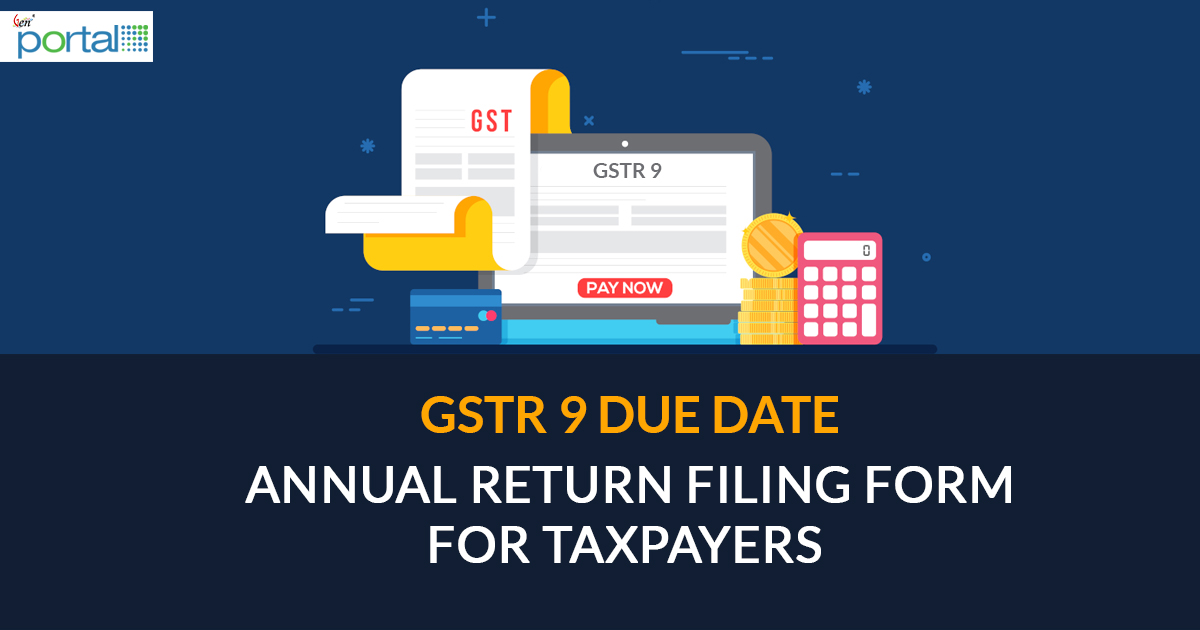 Below the GST norms, the GSTR 9 annual return form is applied to all the usual assessees where all the related information of SGST, CGST, and IGST transactions of the whole year needed to be furnished. CA portal is enabled to give all the information about user GSTR 9 due dates for FY 2022-23 and the prolonged GSTR 9 extension news notification for the usual assessment form.
What is GSTR-9 Annual Return?
GSTR 9 is a yearly return that is to be furnished annually through the assessments below GST. some facts must have to be kept in mind such as:
It includes information about the outward and inward supplies furnished or concluded during the previous year beneath distinct tax councils such as CGST, SGST & IGST, and HSN codes. It is a merger of all the monthly or quarterly returns (GSTR-1, GSTR-2A, GSTR-3B) furnished in a particular year. It is however harder but this return assists in the boundless adjustment of data for 100% clear declarations.
Build an Effective Accounting and CA Website for Your Firm
Who should file GSTR-9, the Annual Return?
All the assesses enrolled below GST must file their GSTR 9. Although the mentioned below items are not needed to file the GSTR-9:
Taxpayers opting for composition scheme (They must file GSTR-9A)
Casual Taxable Person
Input service distributors
Non-resident taxable persons
Persons paying TDS under section 51 of the CGST Act.
GSRT 9 Due Date, late fee, and Penalty
The late fee for not furnishing the GSTR-9 form within the left date is Rs 100 per article per day. It reveals that late fees of Rs 100 below CGST and Rs 100 beneath SGST will be liable for late cases. 
Rs 200 per day is subjected as a sum liability for failure. It is entitled to a highest of 0.25% of the assessee's turnover in the related state or union territory. But till now there is no late fee on IGST.

---
What is the Information Needed to be fulfilled in the GSTR-9?
The GSTR-9 is divided into 6 parts and 19 sections. Every part questions the information that is simply present from your previously furnished returns and account books.
In the Form, it questions the yearly sales, dividing it between the cases which are liable to be taxed or not.
On the buying portion, the yearly value of inward supplies and ITC claimed is to be reported.
Inputs, input services, and capital goods are the objectives where the buys are to be bifurcated. The information of ITC which is required to get interchanged is to be entered as of the ineligibility.
Compliance Burden Reduced for Small Taxpayers
For turnovers up to 2 crores and 5 crores, the Central Board of Indirect Taxes and Customs (CBIC) has waived the filing of annual returns through Form GSTR-9 and GSTR-9C. During the 6th anniversary of the implementation of the Goods and Services Tax (GST), the announcement was made.
The requirement of filing an Annual Return in FORM GSTR-9 has been waived for taxpayers with annual turnover up to Rs. 2 Crore
The requirement of filing reconciliation statements in FORM GSTR-9C by taxpayers with annual turnover up to Rs. 5 Crore has been waived
| | | |
| --- | --- | --- |
| Sales | GSTR 9 | GSTR 9C |
| Up to 2 Cr | Optional | N/A |
| More than 2Cr. – 5 Cr | Filing is mandatory | Optional (Benefit Given) |
| More than 5Cr | Filing is mandatory | Filing is mandatory |
Annual Return GSTR 9 Due Date for FY 2022-23:
Form Name
Return Annually
Updated Due Date
GSTR 9 (Annual Return)
FY 2022-23
31st December 2023
GSTR 9 (Annual Return)
FY 2021-22
31st December 2022
GSTR 9 (Annual Return)
FY 2020-21
31st December 2021 To 28 February 2022 Read notification
Latest News/Updates of GSTR 9 Form:
GSTN has recently launched the offline utility for GSTR-9 and GSTR-9C for 2022-2023. This utility can be downloaded easily from the GST portal. The offline utility is a valuable tool for taxpayers who prefer to prepare GSTR-9 and GSTR-9C returns offline. You can fill out the returns using a user-friendly, step-by-step guide. A number of helpful features are also included in the utility, which makes the process as simple as possible.
Features include importing GST data, previewing the returns before submitting, and generating a JSON file for easy GST portal uploading. The GSTR 9C offline utility helps taxpayers save time and effort when filing their returns. All of this makes the process easier and more efficient.
The Central Board of Indirect Taxes and Customs (CBIC) has issued an announcement to allow Input Tax Credit( ITC) claims and correction of invoices till 30th November 2022. Read Notification
"Seeks to amend Rule 80 of the CGST Rules, 2017 and notify Form GSTR 9 and 9C for FY 2020-21. Rule 80 provides for exemption from GSTR-9C to taxpayers having AATO up to Rs. 5 crores." Read the Official Press Release
"Extension of due dates for FORM GSTR-3B, GSTR 7 and GSTR 1 for the month of July 2019 to January 2020 till 24th March 2020 for registered persons having principal place of business in the Union territory of Ladakh."
The Institute of cost accounts of India has cordially demanded Ministry of Finance not extend the threshold limit for filing GST Annual Returns and Audit Forms.
Central Board of Indirect Taxes has once again changed the due date for GSTR 9 and 9C filing.
Small businesses and taxpayers will be exempt from the annual compliance of GSTR 9, 9A and 9C.