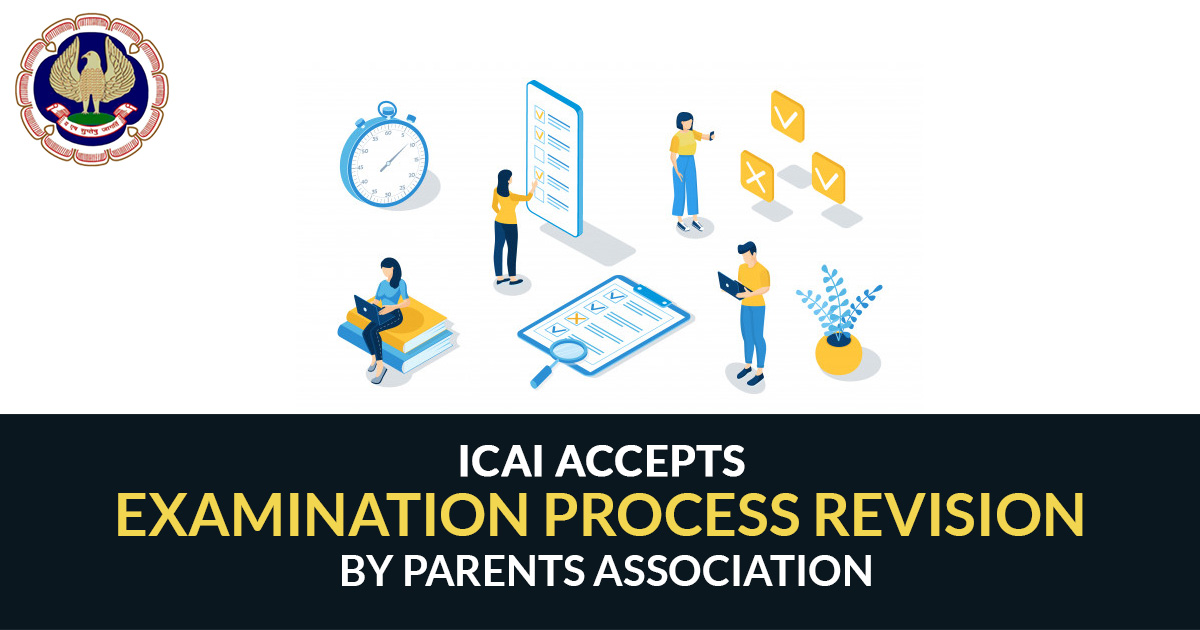 Institute of chartered accountants of India (ICAI) plans for the alternative method of CA exams in the near future. It is represented by the All India Parents Association.
The above was done after hearing the case of Anubha Shrivastava and ICAI where ICAI has opted the option at any stage within the examination and the case is timed to over on 16 of August.
The petitioner has represented the case in Supreme court for providing relief to the students who are hit by Covid-19.
In the mark sheet precisely it is to be given after combined examinations for the students who appeared in the cycle of May 2020 and November 2020.
Either provisionally permit the students of IPCC for originating their articleship which is effective from August 2020 or lessen it from 2.5 to 2 years. It means that the students who were started doing their 3-year articleship from August 2020 after clearing their IPCC exams in July 2020. Thus it states that students were forced to start it from Jan 2021 as the reason for cancelling the exams.
Read Also : Professionals like CAs, Lawyers Eligible to avail Credit Guarantee Scheme for MSMEs
The third thing is to allow the students for working from home by returning the students back to their Hometown for doing article ship as students of CA final year will not be able to work at the office due to postponement of the exam from May to July and which impacts their period of articleship. Postponement is thus required so that tier is not any further extension of Articleship and completed the same within agreed deadlines.
The strict guidelines will have to be followed for CA students that not more than 7 to 8 hours have been asked to work on the articles as the students of final year can prepare for exams.
Till the exams, the advance ITT & orientation has to be obeyed for students and allowed to complete it after CA final exams.
The problems of students will be answered within 48 hours by developing a separate mechanism.
Students will have to provide relief for bringing the scribes for exams and connect them in the situation of Pandemic.
Degrees will have to be provided for students who are appearing in May postponed exams.
Problems and students queries will be answered via email and social media.

As the students rely on The Institute for opinions and articleships the representation shows that there is nothing left for relaxation on "Manual Discussion" in-between principal and articles. The compulsion defined as the strict notice has to be issued for all CA firms for specific things and there will be no article or students bound to complete the act.