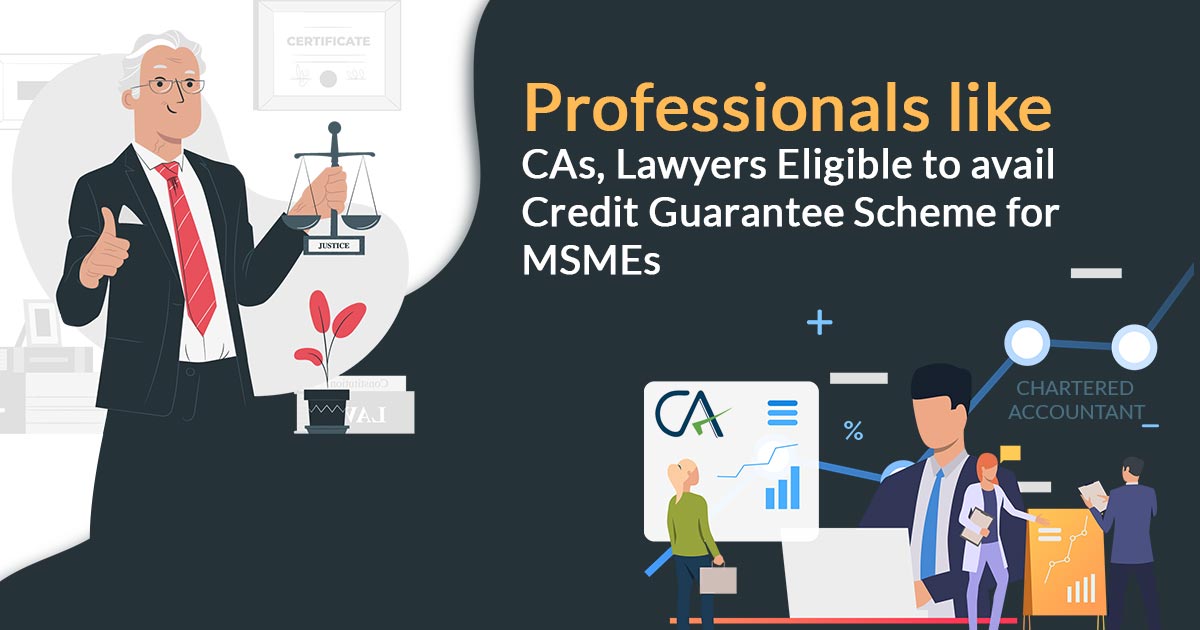 On Saturday the Government of India has involve with the argument that the individual should be given loans for the business purposes as per the emergency credit line guarantee scheme.
For the small and medium enterprises, the doctors and lawyers will now be eligible to a special credit government scheme.
Finance minister Nirmala Sitaramaan has declared the outstanding limit of ceiling under the scheme of Aatma Nirbhar Bharat from Rs 25 crore to Rs 50 crore.
However, there is no inspection for the scheme of 3 lakh crore yet, while the Government is providing the benefits for loans for about 1 lakh crore.
From February 29 2020, People with the loan of Rs 50 crore will be eligible for a guaranteed loan up to 20% previously it was Rs 25 crore.
Read Also : Additional Examination Centers for CA November Exam
There is a rise in revenue of Rs 250 crore from Rs 100 crore for the micro small and medium enterprise, the banks approved the loans within the scheme and disbursed accounting from Rs 1.37 lakh crore to 40 lakh MSME units the total disbursement was around 88,000 crore.
In the media conference Finance minister, Nirmala Sitaraman has said that around 1 lakh crore could be sanctioned for more beneficiaries.
The secretary of financial services Debasish Panda states that after consulting with the stakeholders the changes in the scheme has been abolished and applied under the roof of headroom.
In addition, Debasish said the loan approval will be provided with the stressed MSMEs with the permissions.
Around Rs18,000 crore for the support of non-banking finance companies (NBFC's) will then be provided from Rs 45,000 crore for NBFC's or housing companies. The percentage has not been specified for the loans with lower credit ratings.
The upper rated NBFCs boards with benefits from the government's relief packages.