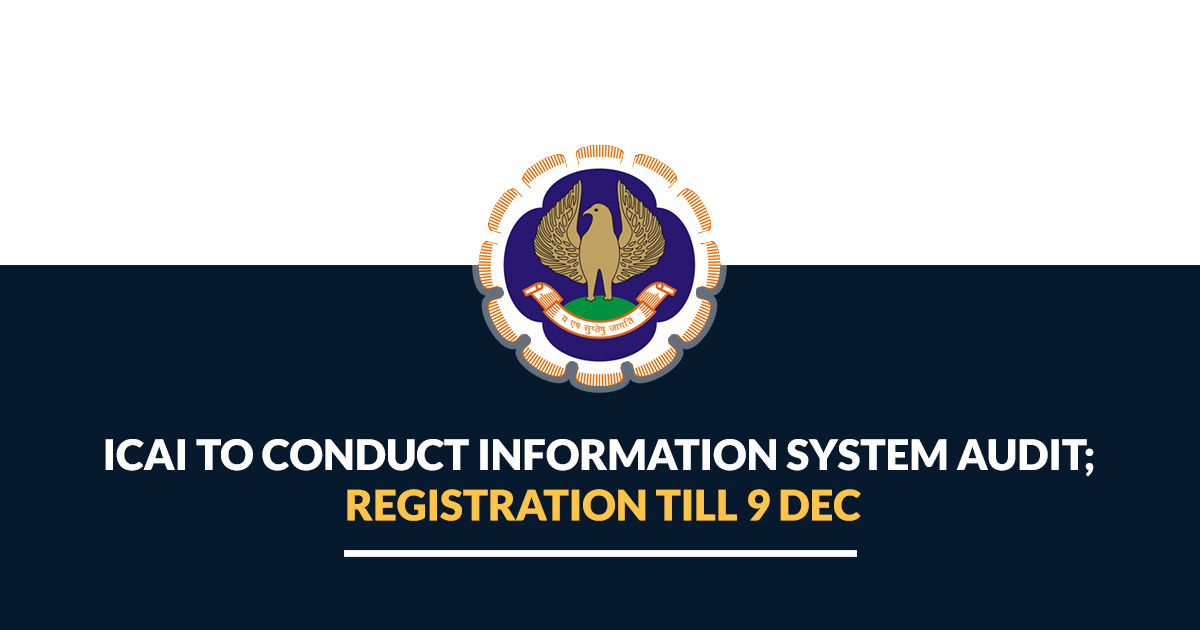 As declared by ICAI, the commencement of the Information System Audit (ISA) will be on 28 December 2019 in 63 major cities from 9 AM to 1 PM.
ICAI said that the Information System Audit (ISA) to be held on 28 December 2019 (Saturday) from 9 AM to 1 PM welcomes all the members of the institute. The event will be held in 63 cities where candidates can volunteer their names for appearing in the event.
Further to this, the institute confirmed that they are authorized to withdraw the event from any centre at any stage without prior reasoning. Also, the eligibility of appearing for the test is that the candidate should be a member of the institute and should be registered with the Institute for the ISA course. Registration charges Rs. 2000/- per candidate.
Read Also : ICAI has Postponed Exam Dates: Check the Revised One!
How to Apply?
The procedure involves submitting the application online applying to volunteer for the Assessment Test on http://isaat.icaiexam.icai.org. A sum of Rs. 2100 (2000 registration fees + 100 form charges) have to be submitted by the candidate via Master / Visa / Maestro Credit or Debit Card on or from 25th November 2019.
The format of the application form is available for download on the institute's official website and the amount for the application form can be added to the registration fees and deposited altogether through a Demand Draft (for Rs. 2100) of any valid Bank named under The Secretary, Institute of Chartered Accountants of India, payable at New Delhi. The draft has to be sent only to the Additional Secretary (Exams), The Institute of Chartered Accountants of India, ICAI Bhawan, Indraprastha Marg, New Delhi – 110002 so as to reach him on or before 9th December 2019. No applications will be taken after 9 December 2019 under any circumstances.