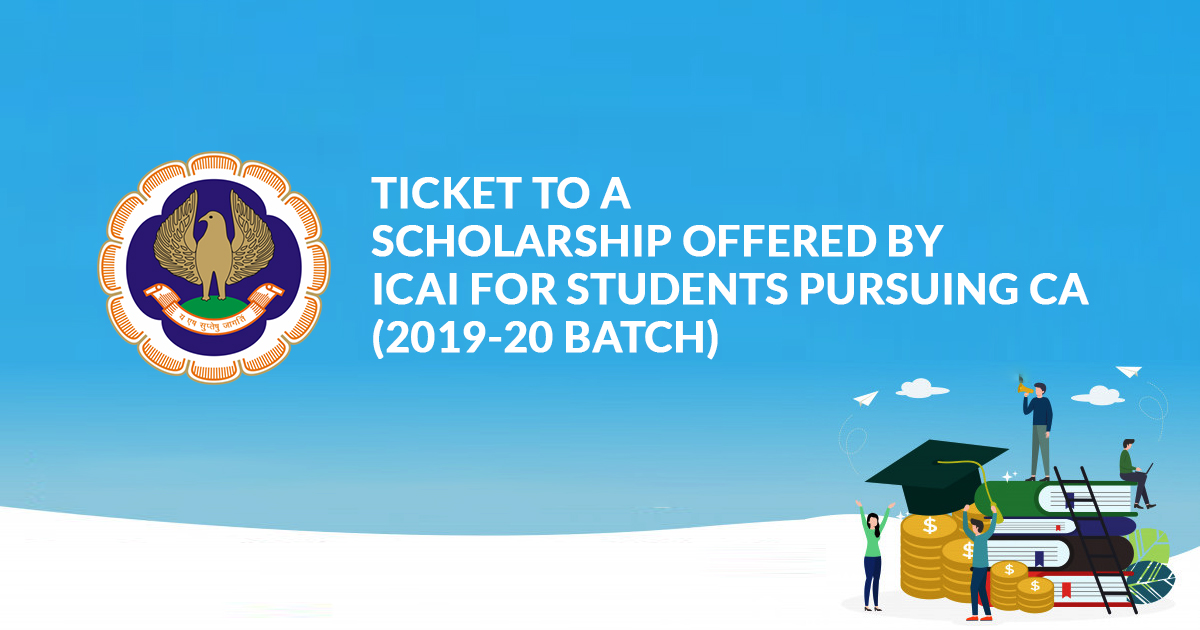 To the CA students, its time to gear up for the financial assistance/student scholarship which is going to be introduced by the Institute of Chartered Accountants of India (ICAI) – the educational cum regulatory body for CAs all over India.
The Board of Trustees of the Chartered Accountant Students Benevolent Fund (CASBF) has collectively landed on the decision to extend financial assistance/scholarship. The eligibility criteria is:
Rs. 1,500 per month for students pursuing CA Intermediate / IPCC Course as well as serving articled training.
Rs. 2000 per month for students pursuing CA Final and serving articled or industrial training on the date of application.
The amount of Financial Assistance will be offered in lumpsum for the period of one year i.e. from 1 April 2019 to 31st March 2020.
Entries are open for financially week students who are brilliant in studies and looking themselves on the position of successful CA in the near future.
How can you get the Financial Assistance amount from CASBF?
Financial Assistance can be availed by students who:
Are registered for the CA course.
Are currently going through articled or industrial training as per CA Regulations 1988.
Whose family annual income is not more than Rs. 3 Lakhs including all the sources.
Read Also : ICAI To Conduct Information System Audit; Registeration Till 9 Dec
Students who fulfill all the above-mentioned criteria can apply for financial assistance via a prescribed Application Form (filled with valid details and authenticated by any of the Central Council members/ Chairman/Vice-Chairman/Secretary of the Regional Council/Ex-President/Chairman/Vice-Chairman and Member-Secretary/Board of Trustees of CASBF and send to the Member Secretary, Chartered Accountants Students Benevolent Fund so the form reaches us on the below mentioned address latest by 15th December, 2019.
ADDRESS
To,
Member Secretary
Chartered Accountants' Students Benevolent Fund- (M&C-MSS Section)
C/o The Institute of Chartered Accountants of India,
ICAI Bhawan
A-29, Sector -62, Noida- 201309
Dist. Gautam Budh Nagar (U.P.)
Website: www.icai.org; email:cabf@icai.in
Selection will be on merit basis and that the Board of Trustees will decide at their discretion the amount to be granted from Chartered Accountants Students Benevolent Fund.