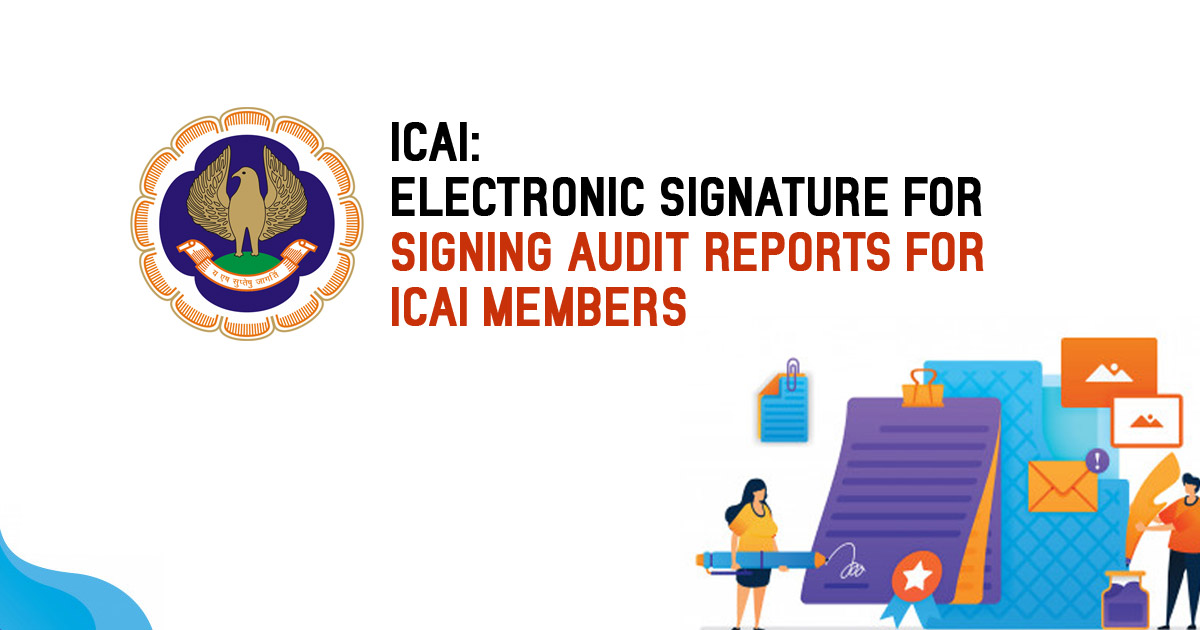 Institute of Chartered Accountants of India ( ICAI ) has permitted using the electronic signature as a medium of authenticating all the Audit Reports and certificates. 
As per the notifications by ICAI, IT Act 2000 and the Indian Evidence Act, 1872 allows the use of electronic signature for authenticating several documents. IT Act 2000 also lays down the pre-requisites for the electronic signature to be valid. 
The institute says, ICAI members can now use their respective digital signatures for authenticating the audit reports and also any other report that involves attestation engagements and certificates.
Read Also : Upto 10 Structured CPE Hours Via Digi-Learning Hub can be Obtained by CAs: ICAI
However, the members are requested to abide by all the compliance requirements related to the signature prescribed by the relevant law or regulation, Standards on Auditing and relevant announcements issued by ICAI related to the requirement to mention UDIN. 
UDIN is needed in any case whether it is manual or digital signed document/certificate. Apart from the member's digital signature on any report/certificate/document UDIN is also a crucial part.
The said declaration made by ICAI is subject to immediate effect.
Official PDF for Electronic Signature for Signing Audit Reports and Certificates