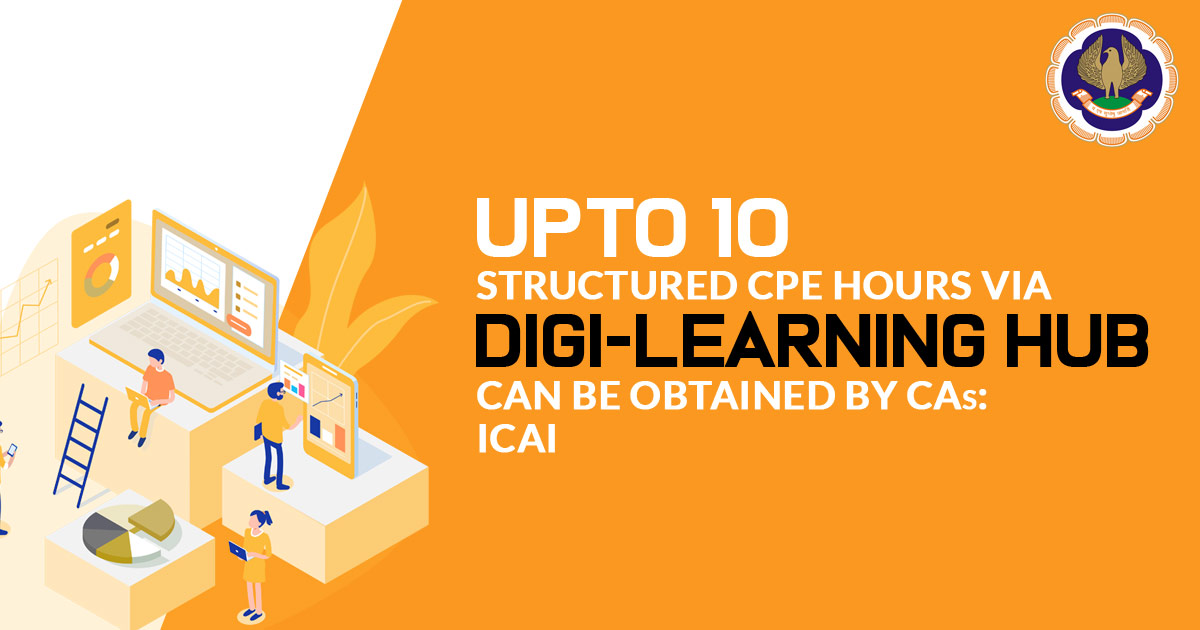 The Chartered Accountants practising in the country can now avail the benefits of Structured CPE Hours through Digital Learning Hub Up till June 2020. The announcement was made by the Institute of Chartered Accountants of India (ICAI) because of the outbreak of COVID-19.
The Government of India has been taking numerous decisions to control the further spread of the virus. The government has issued advisories to avoid the social gatherings as much as possible. This will help in reducing the spread of the virus through social distancing.
The digital hub is loaded with all kinds of study materials, books, lectures, and other essential notes. The hub can be used by the students and the members of ICAI to improve their knowledge and skills. Both Structured and Unstructured Continuing Professional Education (CPE) hours can be availed through the portal. The members can avail upto 10 CPE hours through the digital learning hub till June 2020.
READ ALSO : Why You Need A Chartered Accountant While Setting Up A Business
The ICAI president informed that no fees will be charged by the institute from the students and the members for the studies through the Digital Learning Hub. He said that the global organisation of accountants, The International Federation of Accountants (IFAC), has appreciated the steps taken by the ICAI to provide the required study modules in the time of such a crisis.
The president also said that the institute is ready to provide all the study materials and other essentials to all the professionals around the globe free of cost. The ICAI has shown that it is ready to provide the required support to the global professionals readily.