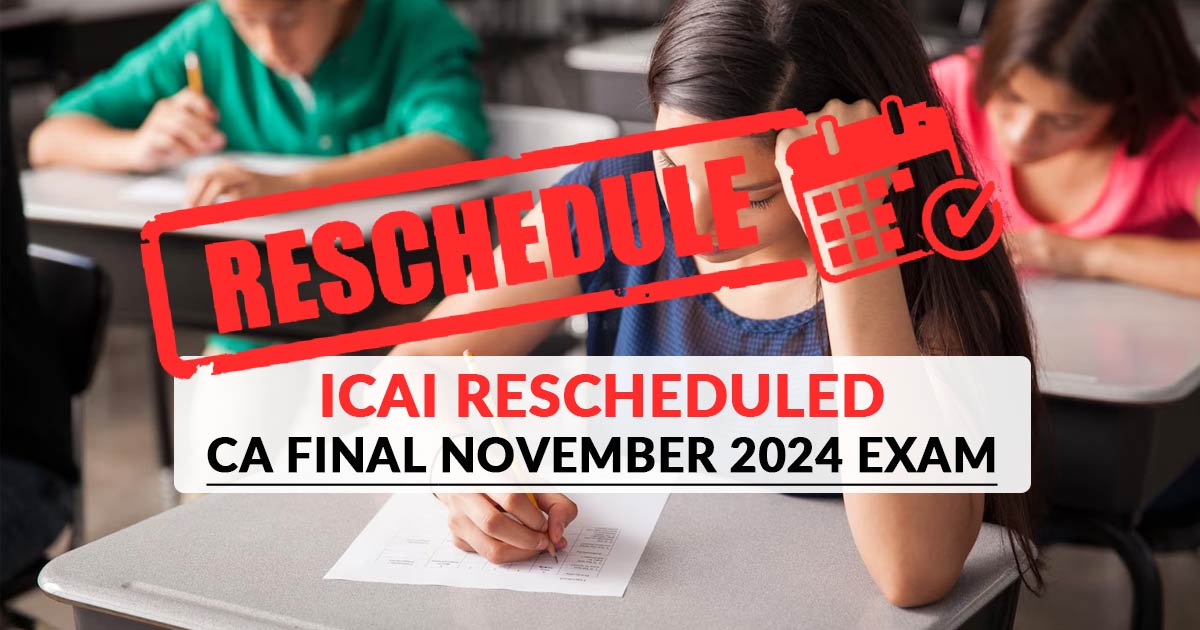 The Institute of Chartered Accountants of India ( ICAI ) has again scheduled the CA Foundations Exam 2022. A Notification given via ICAI told that The Institute vide its Announcement No. 13-CA (Exams)/M/2022 on 21st January 2022 declared the schedule of Chartered Accountants May 2022 Examinations. Among the additional examinations, the Foundation examination, May 2022 is needed to be conducted on the dates 23rd, 25th, 27th, and 29th May 2022.
Now the Central Board of Secondary Education (CBSE) – Senior School Certificate Examination, Term II (2021- 2022) and Council for the Indian School Certificate Examinations (ICSE), Semester 2, the Year 2022 circulated their schedule of Senior school certificate examinations which are to be conducted in this duration.
To release the burden of hardships of the students who are sitting in the mentioned examinations and doing the Chartered Accountants Foundation Course Examination, May 2022, it has been decided to re-schedule the dates of the Foundation Course Examination, May 2022.
It's Time To Give Professional Look to Your CA & Accounting Firm Website
Re-schedulement Foundation Course Exams Dates May 2022
24th, 26th, 28th and 30th June 2022
ICAI  indeed mentioned that there shall be no revision in the examination schedule in the event of any examination schedule day being declared a public holiday via Central Government or any State Government / Local Holiday. But the same would be clarified that the additional particulars or information announced vide essential announcement no.13- CA (EXAM)/M/2022 dated 21s' January 2022 shall stay unchanged.
Keep in touch for an additional announcement in this regard on the official website www.icai.org
Get ICAI Important Announcements and updates here. Click here