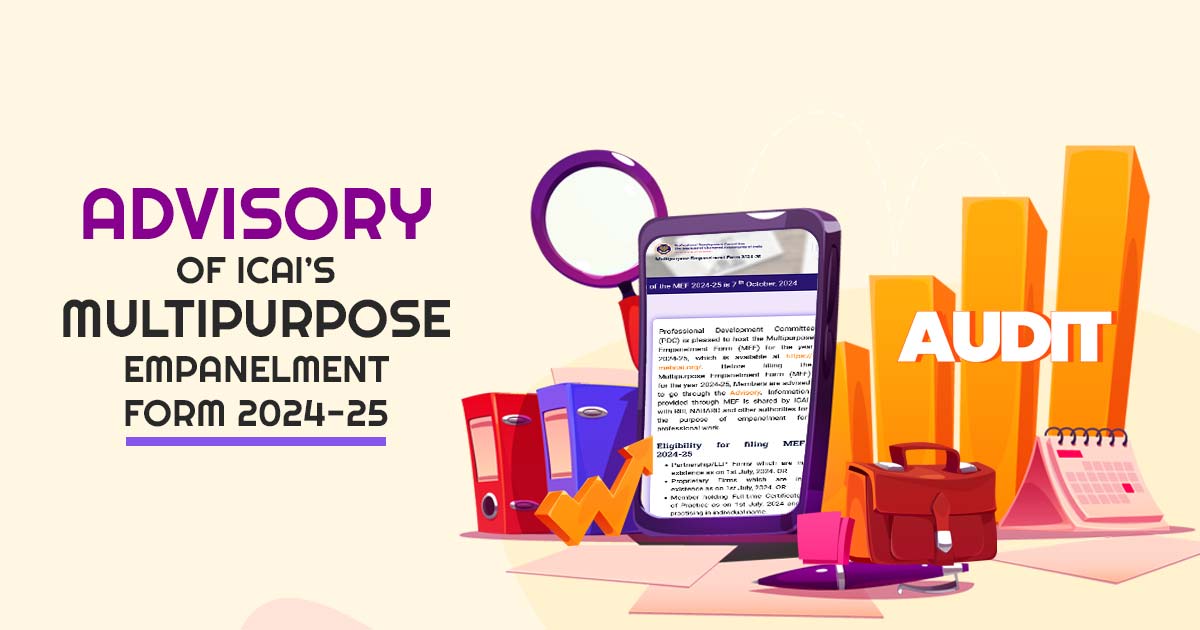 The Institute of Chartered Accountants of India (ICAI) postpone the last date for the Multipurpose Empanelment Form for the year 2021-22 to the subsequent 10 days.
ICAI acknowledged several requests which were obtained via members of ICAI and recommend that the central council members have decided through the professional development committee to prolong the due date towards submission of the online Multipurpose Empanelment Form as well as the Declaration to the year 2021-22 to the next 10 days.
10th Nov 2021 to 20th November 2021 it is specified that the due date is prolonged.
Read Also: ICAI has Guidelines for Centres, functionaries and Candidates CA Exams Dec 2021
The Professional Development Committee (PDC) of ICAI has hosted the Multipurpose Empanelment Form (MEF) for the year 2021-22, which is available at https://meficai.org in which the person and proprietors are indeed likely to impanel, as in more advanced years.
It is important that there is no more extension that is to be provided for furnishing MEF 2021-22.
The member might refer to the advisory while furnishing the MEF 2021-22 but MEF petitions can ask their queries and the issues of the module of MEF which is available on the link provided https://app.meficai.org/complaints) or at mefpdc@icai.in concerning any clarification, if needed.
Read more official announcement: Click here