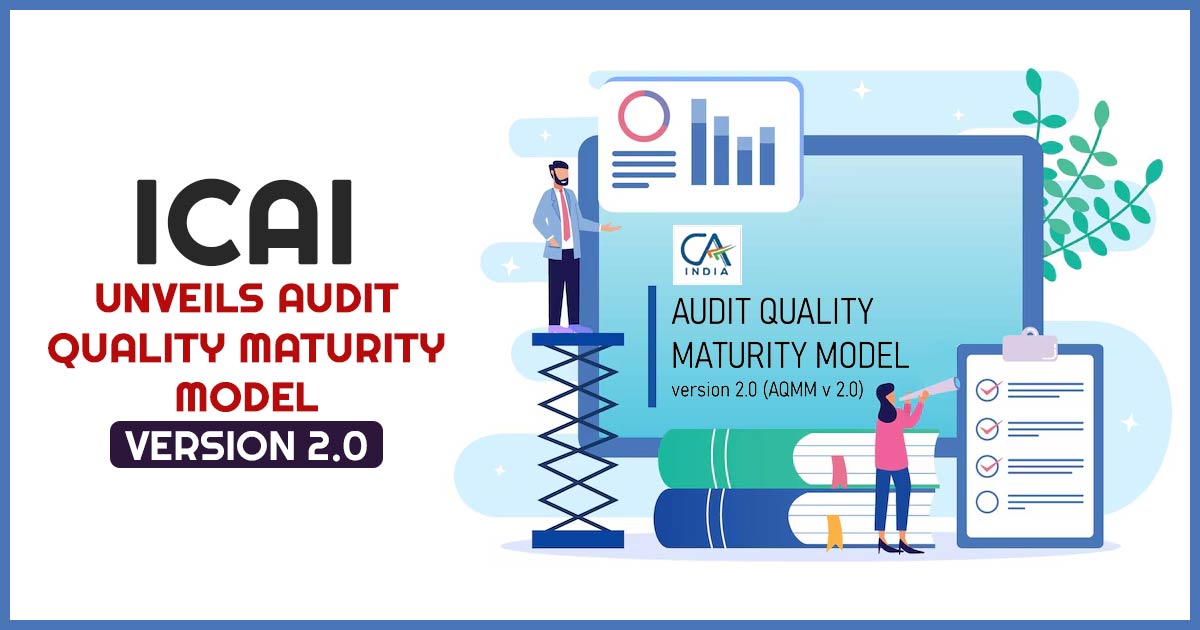 In the wake of the Information and technological (ICT), Revolution and consequent higher Quality benchmarks and measurements, The Institute of Chartered Accountants of India (ICAI) has added a new concept of 'Audit Quality Maturity Models' in its learning module. 
In an uncertain and competitive business environment, advanced technologies like Data analytics and Robotic Process Automation has become a necessity for business organisations. In consonance with the aforesaid requirement, the ICAI president CA Nihar N. Jambusaria emphasized the significance of the quality audits.
He also pinpointed that in the facts and circumstances of the present era, the mechanism of 'Quality Audit' is an inseparable component of an organisational's 'Quality Management System' and holds a high level of significance in the organisation's 'Quality System Standards'. In consequence, if an organisation wants to excel in a highly competitive environment, it should lay emphasis on refining its Audit Quality Matrix.
Read Also: Free Cost Digital Audit Tool to Register Chartered Accountant: ICAI
 ICAI has recently launched  'Audit Quality Maturity Model, Version 1(AQMM v1,0)'.It is a capacity-building measure that has been developed by ICAI and the motto of the said Evaluation Matrix  is meant for 
Audit firms and sole proprietors so that they can value their present level of Audit maturity.
Highlighting the competencies that are advanced or weak.
And thereafter develop a plan for the purpose of upgrading to a higher level of maturity.
"I am pleased to note that it is a cross-functional model and covers operations, HR and functional setup of the firm. It also covers engagement teams, firm leadership, IT helpdesk, audit tools, human resources team, administration department, legal cell, networking, and the management information systems desk of the firm. I compliment CA. Durgesh Kumar Kabra, Convenor, CA. Shriniwas Y. Joshi, Deputy Convenor, and other members of the Centre for Audit Quality for bringing out this Model to assist the members in evaluating and then enhancing their audit quality delivery. I am confident that the members and other stakeholders would find this AQMM highly useful in their professional journey," the ICAI President said.
On January 9, 2021, a meeting was held by the council to make a decision that both
'Peer Review Board'
'Centre for Audit Quality'
Should design a system that can be approved by both the entities and thus having a symbiotic effect to ameliorate Quality Management System.
Read more official Announcement: https://resource.cdn.icai.org/65383caq-aqmm-v1.pdf