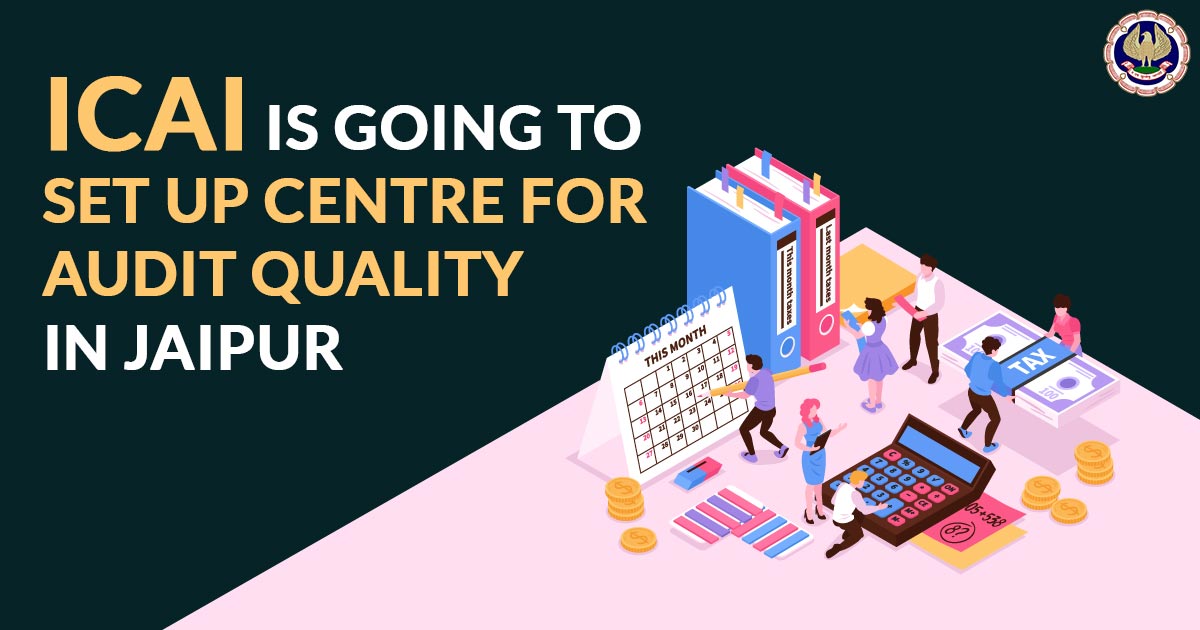 ICAI is going to establish Centre for Audit Quality at Centre of Excellence, Jaipur. The CoE Jaipur is the country's second Centre of Excellence (CoE) of the ICAI and it was inaugurated on June 28, 2017, by the former Chief Minister of Rajasthan Vasundhara Raje and former Union Finance Minister of State Arjun Ram Meghwal at Chaisla/ Chosla in Jaipur. The CoE, Jaipur has been situated away from the hustle and bustle of the Pink City, amidst nature.
Centre for Audit Quality at Centre of Excellence, Jaipur will be responsible for the following:
Maintain the flow of continuous investment in contemporary education along with training for prospective accountants and auditors. 
To support audit teams and offices by developing the appropriate guidance and training programmes and materials to make them able to perform or undertake analysis of effective root cause.
Organising group learning sessions to address/ discuss identifying causes of findings and the solutions that need to be imposed, 
To establish a set of Audit Quality indicators so it will work for Audit Quality Maturity Model.
Read Also : ICAI released Auditing Guidance on Subsequent Events – Key Audit Considerations
CA Atul Kumar Gupta, Institute of Chartered Accountants of India ( ICAI )President, said that "the Audit Quality Maturity model will initiate a process of laying out a voluntary self-evaluation matrix for accounting firms to gauge their relative maturity level as regards audit quality pertaining to Audit and Accounting related functions being rendered by them.
The future of the profession lies in its ability to change, evolve and adapt to the changing environment, which is central to reforms and ICAI's mission is its standard-setting role".