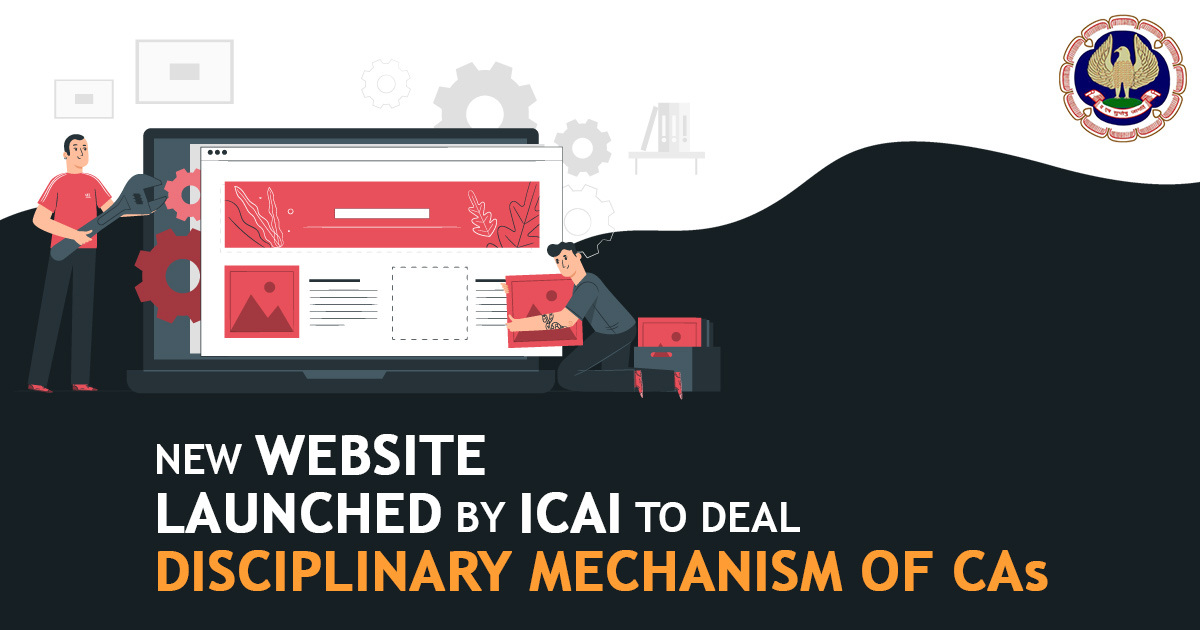 A new website has been launched on Disciplinary Mechanism by the Institute of Chartered Accountants of India (ICAI) with the aim to deal with the cases and complaints concerned to the conduct of Chartered Accountants.
CA Atul Kumar Gupta, president of ICAI through an email conversation stated that "the robust disciplinary mechanism which derives strength from the provisions of the Chartered Accountants Act 1949 is the backbone of the profession and perhaps, the professional excellence which is associated with the professional work executed by us is an outcome of the same".

He also added in the email that "The ICAI's disciplinary mechanism has primarily three limbs, the Director (Discipline), the Board of Discipline, and the Disciplinary Committee. The Institute has always remained at the technological forefront and strives for harnessing technology for process automation and knowledge dissemination.
Some of our recent technology-driven initiatives like Unique Document Identification Number (UDIN), Digital Competency Maturity Model, and Digital Learning Hub are well recognized, used, and acknowledged by members, students as well as various professional organizations in India and abroad".
Read Also : ICAI is going to set up Centre for Audit Quality in Jaipur
He added that there is a need for the digitizing the disciplinary function, which is a huge task by observing the complexity of process and mechanism., however, he informed that after successful implementation of E-hearing process during this Council year they move one step ahead toward digitization by developing a separate portal aimed for disciplinary mechanism i.e. https:// disc.icai.org.
And the portal will feature information of all pertinent in the readable format. These will include but not limited to the procedure to file a complaint (physically/e-filing), Orders passed by the Disciplinary Committee, Cause List, details of the meeting(s), Committee compositions, and some other data to provide benefit to the stakeholders.